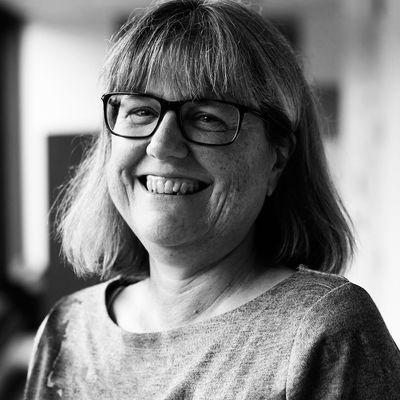 Donna Strickland.
Photo: Cole Burston/Getty Images
A 2013 Wikipedia blog post estimated that 90 percent of the company's top editors were men. That means that most entries are in their hands — prompting a movement to close Wikipedia's gender gap, literally change the narrative to include more women, and fully tell their personal stories.
Nowhere is this more apparent than in science and tech, a field in which women have been fighting to be recognized for decades. The physicist Donna Strickland, an associate professor of physics and astronomy at the University of Waterloo and former president of the Optical Society, was not deemed significant enough for her own Wikipedia page — that is, until she won the Nobel Prize. When the Royal Swedish Academy of Sciences in Stockholm announced Strickland as the winner this week, the Wikipedia community scrambled to make her a page, after a moderator denied one user's attempt to create a page for her back in March.
While Strickland is a recognized name in the physics world, her colleague, Gérard Mourou — who also received this year's award — has had a Wikipedia page since 2005. Together, along with Arthur Ashkin, they won the prize for their work on pulse lasers, which have contributed to important innovations like laser surgery. It was Strickland's first scientific paper.
Strickland is the third woman in history to win the Nobel Prize in physics, and the first since 1963, when it was given to Maria Goeppert-Mayer, one of the nuclear physicists who developed the atomic bomb. On Wednesday, Frances Arnold became the fifth woman in history to win the Nobel Prize in chemistry.
"We need to celebrate women physicists because they're out there," Strickland said. "I'm honored to be one of those women."