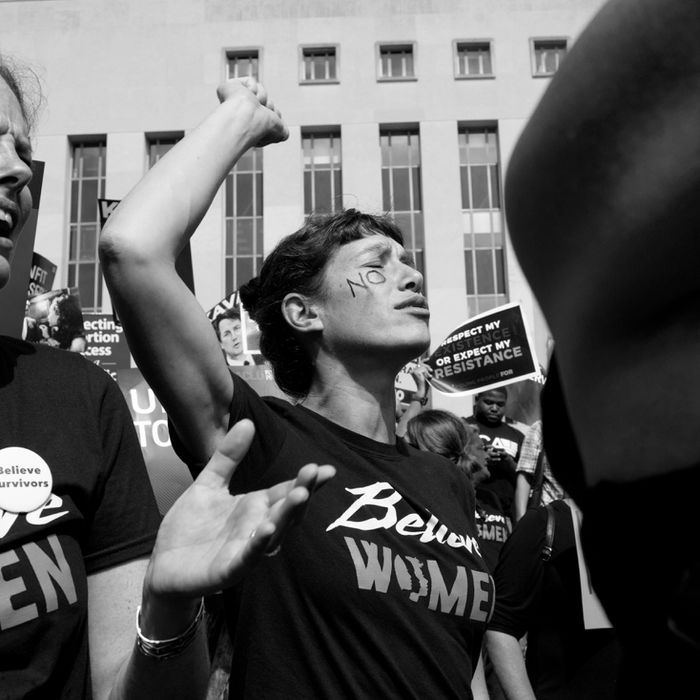 Women protesting Brett Kavanaugh in Washington D.C.
Photo: Andrew Lichtenstein/Corbis via Getty Images
As Vice-President Mike Pence presided over the vote to confirm Supreme Court nominee Brett Kavanaugh, women's screams erupted from the Senate gallery. Pence repeatedly called for order as woman after woman yelled out, shouting words of protest as they were carried out.
People across the country and all over Washington gathered to protest the confirmation of Kavanaugh, who was accused by three women of sexual misconduct and assault, lied during his Senate Judiciary hearing testimony, and who has a questionable record presiding over cases concerning reproductive health.
As senators cast their votes, the screams could be heard through the doors to the Senate floor. Moments of quiet would pass as one woman was taken out, before another woman began scream. At one point voting was paused, because there were too many disruptions.
Kavanaugh was confirmed by the Senate just after 4 p.m. on Saturday.