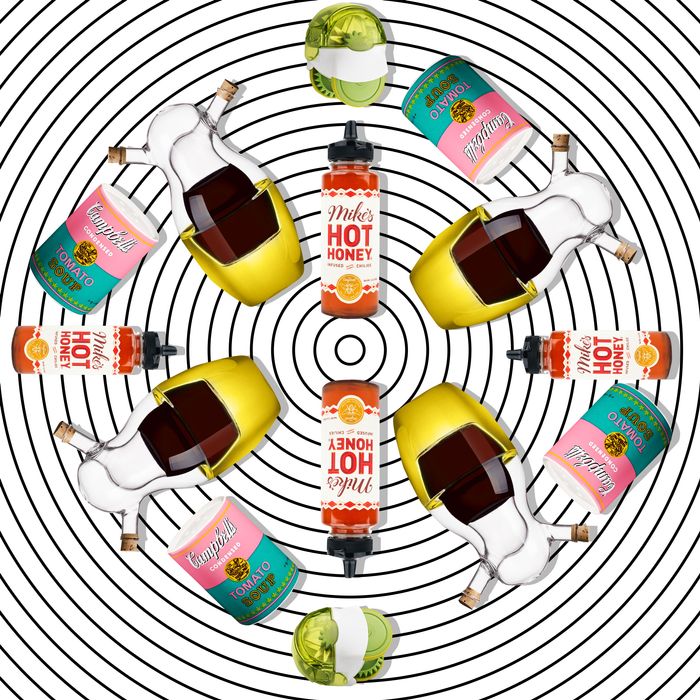 Photo: Courtesy of the Retailers
Foodies: They're so hard to shop for! (Also, they hate being called "foodies.") When someone you love derives a deep sense of pleasure — and maybe a whole identity — out of cooking and eating, it feels like a waste to buy them anything but kitchenware. But what if you get it wrong? To help you figure out the best gifts for the food-lover in your life, the Cut turned to Sierra Tishgart and Maddy Moelis, founders of a new range of cookware called Great Jones. Their line is to cookware as Glossier is to cosmetics: aesthetically satisfying and pleasingly functional. (Tishgart is a former food editor here at New York, where she won a James Beard award for her work.)
Below, the co-founders and childhood friends lay out their guide to the best foodie gifts this holiday.
For the Foodie Who Loves Whimsical Things
"A little retro and extremely joyful — pretty much the vibe we've tried to establish when building our brand."
For the Foodie Who Documents Their Cooking Prep
"Easy to clean and even easier to store. Maddy stands by the colander, in particular."
For Foodie Who's a Neat-Freak
"We've learned a lot about how to properly clean cookware so it lasts, especially our nonstick ceramic Small Fry. A soft sponge is necessary — and as a bonus, these are cute and colorful."
For the Foodie Who Wants to Save Time
"Thank you to Julia Turshen for acknowledging in her new cookbook, Now & Again, that peeled garlic isn't a sin. This little gadget will make your life even easier."
For the Foodie Who Never Misses Breakfast
"Sierra makes oatmeal daily in our Saucy with this. It's the best oatmeal!"
For the Foodie Who Lives in a Tiny Apartment
"We think a lot about how to save space in our small New York kitchens (all our stainless products nest and four pieces share two lids). This is definitely an elegant way to do it."
For the Foodie Who Needs an Easy Dinner Idea
"We did a lot of our product testing in Haven's Kitchen, a cooking school in Manhattan. Their line of fresh sauces is what'd you call a "game-changer" when you're cooking in a hurry (or just don't want to pull out a blender.) This is our favorite."
For the Foodie Who Loves Indian Food
"Snuk is an exciting new online shop that sources hard-to-find ingredients. These look like sprinkles but also act as a mouth freshener and digestive stimulant."
For the Foodie Who Just Binged Salt, Fat, Heat, Acid
"Going to take a strong stance: a tin tops a bottle for olive oil. Better pour."
For the Foodie Who Loves Sauces
"There was a period of time where Sierra put this on everything she cooked. Everything."
For the Foodie Who Just Got New Cookware
"Beware: metal utensils will scratch your pans. In other words: a good excuse to get some pretty wooden ones."
For the Foodie Who Hosts Dinner Parties
"We found these at a prop warehouse while prepping for a shoot, and we were surprised (in the best way!) to discover that they're not some impossible-to-find vintage set; they're made by Urban Outfitters."
For the Foodie Who Lives for Netflix
"Truly the best possible vessel for eating on the couch."
If you buy something through our links, New York may earn an affiliate commission.