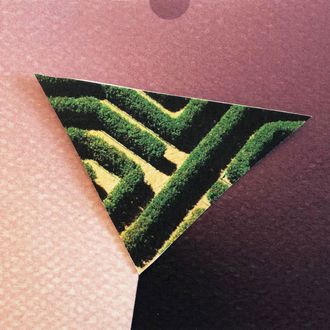 Photo: Photo Illustration by Stevie Remsberg/Photo Getty
There is nothing about taking a sharp blade to the area surrounding your genitals that sounds particularly fun, and yet, lots of people — of all gender identities — do it. For many men, the grooming of the pubes is a real part of daily or weekly maintenance. There are rules and rituals, products and tools. Here are nine men on keeping their pubes pretty.
The First Time
Taking a razor to your pubes for the first time is truly a rite of passage. For me, it was as a sophomore in college. Maybe it brought back circumcision memories or something, but it felt momentous to me. It's the first time I remember being totally focused on my cock and balls, with them in potential danger, trying to make them LOOK better. Very unique feeling. Felt like becoming a man.
I Don't Think About Grooming
I personally love hairy pussies, so I don't even think about trimming my pubes. Maybe a handful of times in my life I trimmed them but not enough to even remember. I just don't care about my pubes. It's just like having a guy's bush, the way a woman should have a bush.
It's to Look Like a Porn Star With a Big D
There's truth to shaving your pubes to make your dick look bigger, but I think that's compounded by the fact that most dicks in pornos don't have pubic hair to begin with. I keep everything clean for some subconscious reaction to both of those things: concerns over having a medium-sized cock and wanting to have a Big D, and also wanting to appear like a porn star in some way, shape, or form.
My Grooming Makes Me Look Narcissistic
You'll never meet a man who grooms more than me. One girlfriend said she could tell from my penis that I was a narcissist. I asked what she meant and she said: "No normal person would give his genitals this much attention." Like, I treat my dick like a work of art. Maybe that makes me a narcissist. But I have a great dick that deserves to be showcased.
All About Ball Maintenance
For me, it's all about ball maintenance. When you have kinky Jew hair like mine, you can't just trim your ball hairs, because the hairs get very sharp and wiry when cut in half. But you really can't just shave either because … it's your balls. So you have to trim down as low as possible but not too low, and then use an even smaller scissor to trim diagonally and close to the root as possible. As for the penile area, I keep the bush to a short clip but not too short. You wanna feature the cock length without the hair going too short — you end up looking like a 13-year-old boy. Once a guy kicked me out of bed because I had no pubes. I think it probably reminded him of a childhood molestation moment.
It's My Weekly Ritual
I shave all my pubes once a week when I do my full grooming routine — facial, hair, nails, etc. I just feel cleaner and fresher and a little bit lighter. It's become a weekly ritual. I feel a little dirty and dragged down if I have too much pubic hair.
Don't Forget the Rear View
My girl likes me hair-free so I shave it for her. Basically I'll just trim everywhere very carefully in the shower. Then, once out of the shower, I get a big mirror and some shaving cream and I shave extremely cautiously around the whole area. I won't shave my balls, though — I'm just too scared. I shave my asshole area too. That actually feels good and definitely hygienic. Don't forget your asshole, guys.
Just Grooming, No Shaving
I do it a few times a year when it occurs to me what a jungle I've become down there. But I just groom, I don't shave. That said, I'm like a surgeon with my junk-grooming tools. I get it all out like I'm going to battle. I have high-end clippers, a razor. I don't do it often but when I do, it's for real.
How It Feels in the Undies
I would never groom myself to please a partner. I only do it for myself. I doubt my man even notices. But I personally can't stand looking in the mirror, or the way it feels in my undies, without the proper trim.