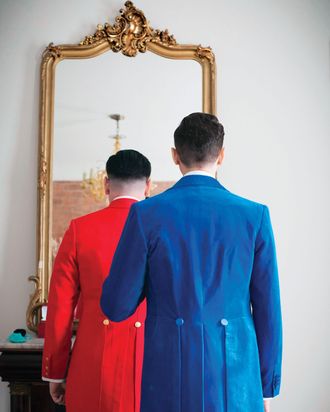 The couple's tailcoats crafted by Keith.
Photo: Rose Callahan
"He's the best-dressed man I've ever met," Rameses Tritto Crisi, 35, remarked to the sister of his friend Keith, 31, far before the pair ever started dating. Once they fell in love and decided to get married, it was clear that Keith, a master tailor for Hermès, would make the clothes. He crafted a blue velvet tailcoat for his husband and a red-and-yellow tailcoat, inspired by Gilded Age hunt balls, for himself. They set the mood of a "1930s house party" at a former hunting lodge with a solarium and walled garden. For his part, Rameses, a creative director, designed the invitations, which he based on those of royal weddings. Of the dressing gowns his husband also created for the day, Rameses says, "We'll rewear those for our first anniversary."
Rameses & Keith Tritto Crisi
Tiger House, Hudson, N.Y.
Married: October 21, 2017
The Details
Caterer: Simons Catering
Cake: Vegan Treats
Macarons: Sweet Maresa's
Engagement Bracelets: Tiffany & Co.
Rings: Cartier
Photographs by: Rose Callahan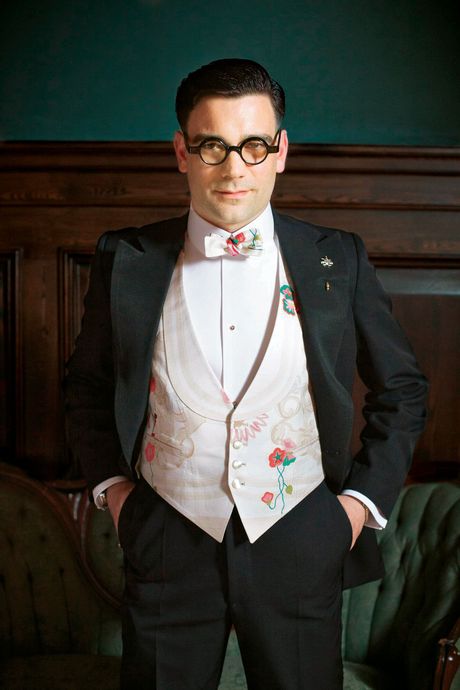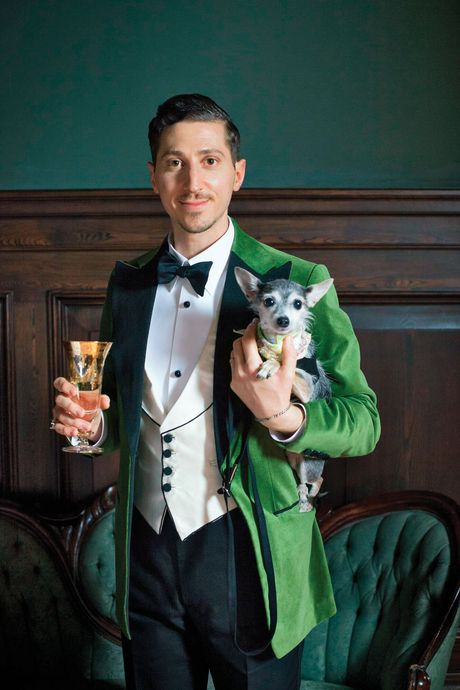 *This article appears in the winter 2019 issue of New York Weddings.
More From New York Weddings
See All