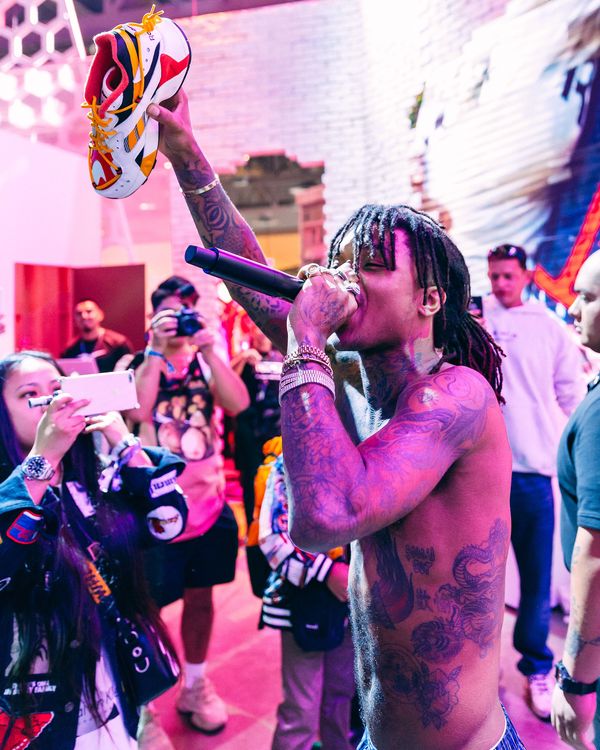 Photo: Courtesy of Reebok
It's been a pretty eventful week for Reebok, and Saturday hasn't even hit. On Monday, Cardi B announced that she'll officially be joining the Reebok family, and since then, the brand has released four new shoe launches. Unveiled during ComplexCon in Long Beach with the help of rappers Swae Lee and Lil Baby, the styles included a special collection of sneakers exclusive to ComplexCon called the R58 series, and a new shoe designed by Allen Iverson. Featuring sneakerhead-friendly eccentric yellow colorways, the R58 series includes the Futal Fusion R58, the Sole Fury Floatride R58, and the Cardi B-approved Aztrek (this time in a special black, yellow and red colorway).
However the most anticipated reveal was the Iverson Legacy — an entirely new silhouette celebrating the life and career of Allen Iverson. It's the first follow up to Iverson's line of Reebok sneakers in four years, and will be available to buy globally on November 17 at $160 a pop. Scroll below to see all of the styles revealed during ComplexCon including the Iverson Legacy and more.