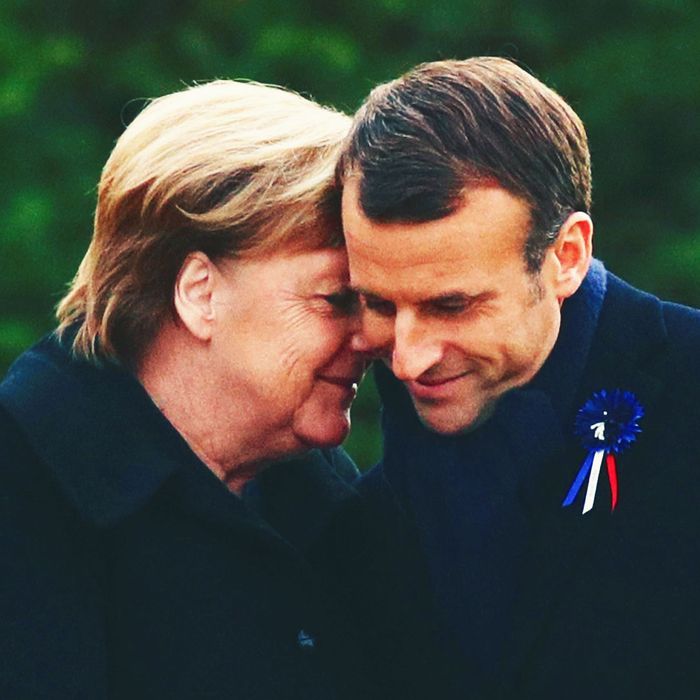 Angela Merkel, Emmanuel Macron.
Photo: Philippe Wojazer/AP/REX/Shutterstock
On Saturday, world leaders gathered in Paris to solemnly observe the 100th anniversary of the ending of World War I. President Donald Trump was widely criticized for not attending due to the weather, and generally remained isolated throughout the trip. But we're not here to talk about any of that.
We're here to talk about the 101-year-old woman who thought German Chancellor Angela Merkel and French President Emmanuel Macron were doing it.
Per the Washington Post:
"You are Madame Macron," the smiling centenarian said to Merkel, 64, confusing her with Macron's wife, Brigitte Macron … with an unmistakably German accent, an amused Merkel clarified twice in French: "I am the German chancellor."
Macron, 40, is famously married to 65-year-old Brigitte Macron, his former high-school teacher. But, look, we really can't blame this 101-year-old woman for not knowing the difference.