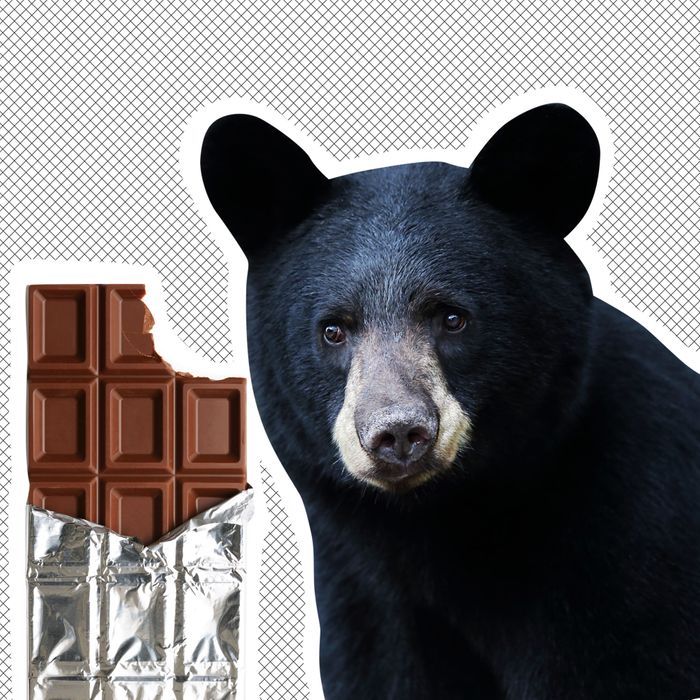 Whether they're breaking into pools, drinking margaritas in hot tubs, or gorging themselves on salmon in preparation for a long and difficult winter, one thing's for certain: bears love to party. It's in their nature. (Please, nobody look into this, scientifically.) And that's why I stand firmly with these bears who ate 49 chocolate bars out of a stranger's car.
WLOS reports that 16-year-old Asheville, North Carolina, resident Lilly Thurmond saw a mother bear and her three cubs rummaging through her Toyota Prius on Sunday. The car, which was unlocked and parked in her driveway, contained 50 chocolate bars that she was planning to sell for charity.
Per WLOS, when the bears left the scene of the crime, "Thurmond found one dark chocolate bar untouched in the car." Probably because we can all agree, across species, that dark chocolate is definitely the worst kind.