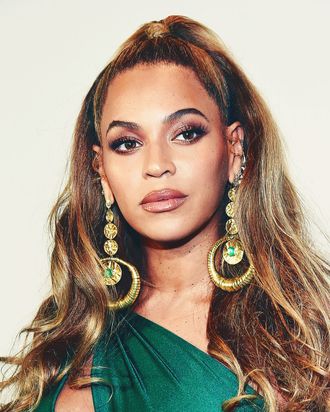 Beyoncé.
Photo: Kevin Mazur/Getty Images
Beyoncé, the queen of surprise drops, just endorsed Democratic Senate candidate Beto O'Rourke, who's challenging Republican senator Ted Cruz, on the day of the midterm elections — a little on the late side, but we'll take it.
While Cruz has consistently led O'Rourke in most polls, the Democratic nominee has posed a credible challenge to the incumbent, making this one of the country's most exciting races to watch. Along with being refreshingly progressive in Texas politics, O'Rourke is incredibly cool, humanly sweaty, and, as of late Tuesday afternoon, endorsed by freaking Beyoncé — who is still registered to vote in Texas, her home state.
In an Instagram caption, Bey wrote, "I'm feeling grateful for everyone before me who fought so hard to give us all the right to have a voice," alongside a photo of her wearing a "BETO FOR SENATE" hat.
She continued: "We can't voice our frustrations and complain about what's wrong without voting and exercising our power to make it right. We need you. We all need each other, because when we are truly united we are unstoppable. Sending you all love and positivity on this happy voting day! Every vote counts, Every race matters, Everywhere."
With Beyoncé's official support, O'Rourke's already very high coolness factor has gone through the roof. (His opponent, as a reminder, once played a mime version of Adam in a Christian play.) And fans have already come up with a cute portmanteau for the endorsement: #Beyto. Imagine having a joint nickname with Beyoncé …