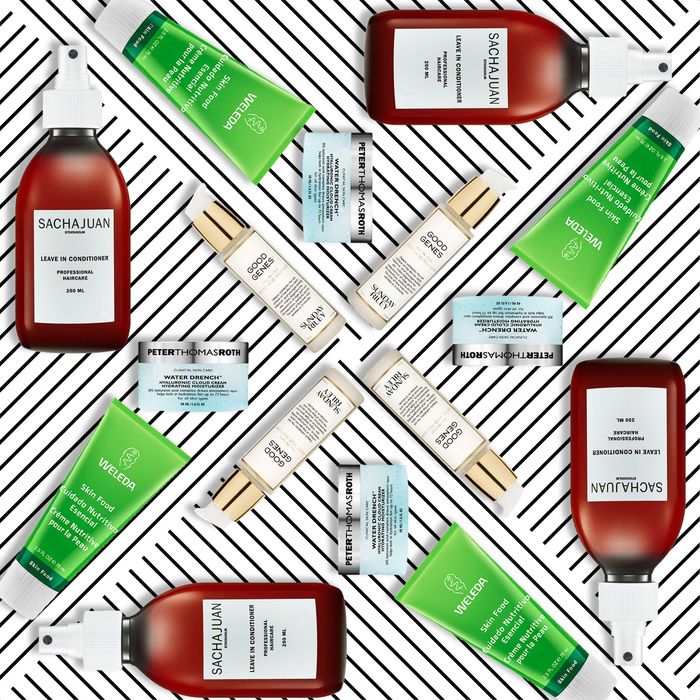 *Adds everything to cart*
Photo: Courtesy of Dermstore.
The holiday season can really take a toll on your skin: eating rich foods, traveling, and dealing with the stress of family drama is enough to send even the most devoted skin-care routine out of whack. Luckily, Dermstore is bringing you a great deal: on Black Friday, (11/23), most of their products will be on sale for up to 30 percent off. By entering code "FRIDAY", you can enjoy cult favorites like Sunday Riley, Murad, NuFace, ReFa, as well as drugstore staples like CeraVe, at a discounted price. Check out the list below to see what should make its way into a Christmas stocking, or simply to your bathroom shelf.
This is allegedly the preferred lipstick of both Caroline Bessette-Kennedy and Strategist writer Alice Gregory. The latter summarizes its appeal: "The brick but still bright color is freakishly flattering, and the semi-sheer coverage makes it look especially good on an otherwise bare face."
The name alone promises exciting results. It contains a super-concentrated dose of hyaluronic acid, a type of humectant which supposedly helps draw and bind moisture to the skin. Cut beauty writer Hayley Schueneman recommends it, as "it does indeed feel like a cloud on the skin, and makes your face feel extra soft."
Prepping and protecting hair usually feels like a chore, but Cut beauty writer Erica Smith insists that "this spray is so lightweight, good-smelling, and good-looking that it honestly makes me look forward to detangling my hair."
This natural eye cream is incredibly light, absorbs quickly, and smells fantastic — not necessarily just like coffee, but definitely like something in the coffee-chocolate family. It converted beauty writer and eye cream skeptic Hayley into a believer: "My eye skin definitely felt smoother and more moisturized."
Whenever someone asks our beauty director, Kathleen Hou, "What does a serum do?" She directs them to this product to help them understand. "It's a gentle acid for your face that gently smoothes it to polished buffness," says Hou. "I haven't heard any complaints about it yet, other than the smell. It has a bit of a metallic steel scent — not something you'd want as a perfume, but it isn't that terrible." Despite the recent Sunday Riley drama about posting dubious reviews, if it works for you, then go for it!
We do a good job of pampering our feet during sandal season, but honestly they could probably use a little more TLC during boot season. This deeply exfoliating pack will let your feet shed their dead-skin chrysalis.
Cleansers can be boring, but CeraVe's hydrating one is absolutely brilliant. It skips all of the stuff that makes cleansers bad — fragrance, fussy ingredients, and a steep price — and simply cleans your face without stripping it of moisture. And as a bonus, skin-care obsessives should be happy to read that the cleanser is formulated with a low pH.
This is a strong at-home peel that's become a classic product since it was released decades ago. It was one of the first products to welcome and include what we know now to be essential in skin care — strong face acids — and people still constantly praise for making a huge difference to their skin. Since then, multiple versions in different strengths have come out including those for sensitive skin, but this "Extra Strength" one is the original.
Look, we know that you're probably not thinking about sunscreen as much as you should be in the winter. But you should still be wearing SPF everyday, and this Paula's Choice formula is incredibly lightweight, absorbs quickly, and provides a matte finish.
If you buy something through our links, New York may earn an affiliate commission.