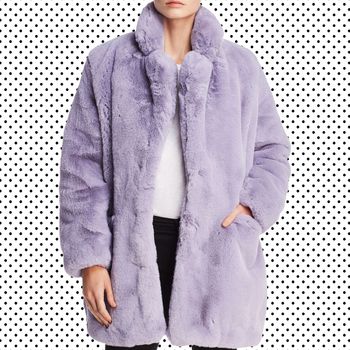 Photo: Courtesy of the Retailer
The latest rendition of Bloomingdale's pop-up shop, The Carousel, asks shoppers to take a nostalgic pause. Titled "Past Made Present," items are centered around a time when the internet barely existed: the '80s and '90s. You can visit The Carousel in four Bloomingdale's locations — 59th Street and Soho in New York, and Century City and San Francisco in California — today through January 7.
Designer Clare Vivier curated the Past Made Present shop, and worked with Mike D from the Beastie Boys to do so. You'll find a handful of items inspired by the group including skateboard decks, concert tees, and a brand new book that narrates their history.
"Beastie Boys were part of the soundtrack of my youth and it was a thrill and an honor to work with Mike D," Vivier said. "I always like to collaborate with artists outside the fashion industry and working with Mike to design two men's capsule collections was super cool."
In addition, Vivier also mixed in fashion and home finds like L'Objet candles, Waterford crystal glassware, and Drake's scarves, along with fun nostalgic items like Kodak cameras and a mini Super Nintendo game system. The entire mix is full of fun gift ideas, made for the holiday season.
Check out the collection online here and shop some of our favorites below.
Available in sizes 6.5–8.
Available in sizes XS–XL.
If you buy something through our links, New York may earn an affiliate commission.