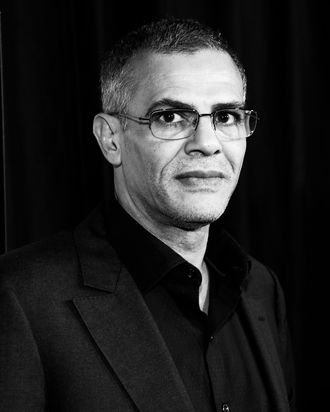 Abdellatif Kechiche.
Photo: Imeh Akpanudosen/Getty Images
Abdellatif Kechiche, an acclaimed French director most well known for his film Blue Is the Warmest Color, was accused of sexual assault by a 29-year-old unnamed woman in Paris, on October 6.
According to the New York Times, the woman, who is an actress, reported to the Parisian police that after a dinner party that she and Kechiche, 57, attended in the 20th Arrondissement of Paris, Kechiche assaulted her.
She told investigators that she had several drinks, and doesn't remember the events of the evening completely, but that she woke up on a sofa at one point, and Kechiche was on top of her. Her pants were unzipped and he was fondling her.
Through his lawyer, Kechiche denied the allegation, but did not return the Times' request for comment. The Paris prosecutor's office has reportedly ordered a preliminary investigation into the allegation.
This is not the first time Kechiche has been accused of sexually inappropriate behavior. When Blue Is the Warmest Color released in 2013, lead actresses Léa Seydoux and Adèle Exarchopoulos told the Daily Beast that shooting the film was at times "horrible" and that it took ten days to film the infamous sex scene, which both actresses felt uncomfortable with.
Kechiche dismissed those comments at the time, and went on to discredit Seydoux in interviews and in an op-ed in a Parisian publication. The film won multiple awards, but both Seydoux and Exarchopoulos said they never wanted to work with Kechiche again.