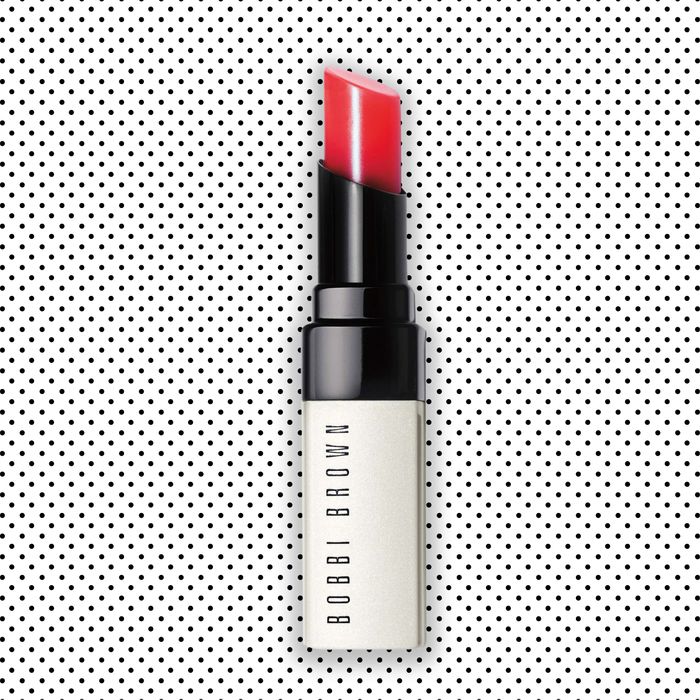 Photo: Courtesy of the Retailer
You're almost there. That sounds nice, doesn't it? You've almost reached your destination so you won't have to sit in traffic anymore. Your workout is almost done and only has ten minutes left. The lights have dimmed so that it's almost time to start the movie. Channeling the positive feelings of almost is the category of "almost" lipsticks.
Thank Clinique, who first created their legendary Almost Lipstick in Black Honey almost a decade ago. People still buy what is essentially a tinted lip balm that lacks the full-color punch of lipstick (hence the almost) in bulk. It's the white T-shirt of lip products, a necessary basic that everyone owns and that can range from inexpensive to luxury.
Bobbi Brown's new Extra Lip Tint falls into this category. Despite the name, it's not really extra — and that's a good thing. Like the Clinique version, it's a slightly fancy but not exorbitant basic (think more J.Crew than The Row). The greaseless, non-waxy balm effortlessly glides across your lips, making them look about two shades more saturated, more moisturized, fuller, and just better. It doesn't sit waxily on top of your lips or bleed beyond them to give you sloppy Sangria mouth. It comes in three colors, but they're so sheer and flattering that you can trust that any of them will look great on you. You might call the look "no-lipstick lipstick," but I prefer calling it almost.
If you buy something through our links, New York may earn an affiliate commission.