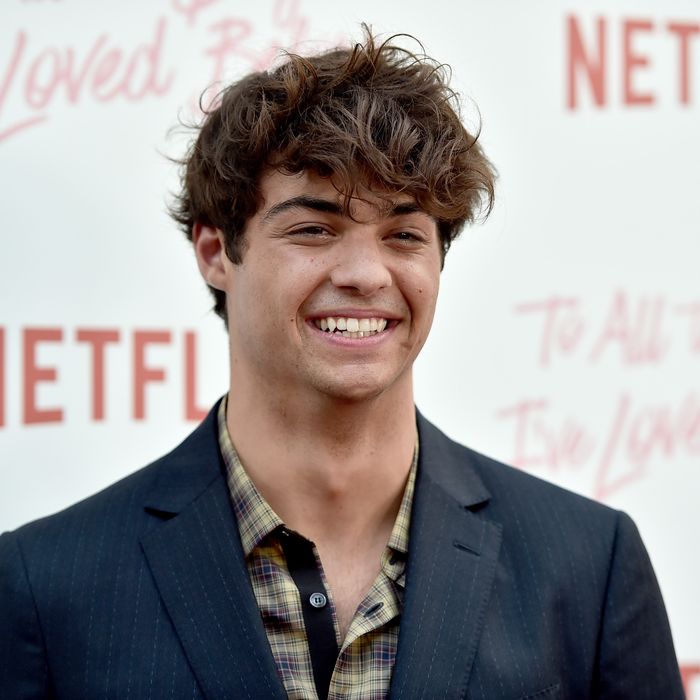 Noah Centineo.
Photo: Alberto E. Rodriguez/Getty Images
During a taping of The Late Late Show With James Corden, Busy Phillips revealed that fellow guest Noah Centineo ghosted one of her friends. "He was kind of chatting with a friend of mine, but then he ghosted her," Busy admitted on air. Noah matched with one of Busy's friends on the exclusive dating app Raya, but ultimately stopped responding.
Apparently the admission sent Centineo's team into full on panic-mode, and they immediately began to calculate how to protect the image of the young actor who played America's best boyfriend, Peter Kavinsky. A real sweetheart would never leave a girl (or woman) on read! But apparently, after the show, Busy felt bad about the incident, which she revealed during a panel at Vulture Festival presented by AT&T.
"It was very unplanned that I brought that up on Corden, and I did feel bad because he is a child, but a child was fully hitting up my 40-year-old friend," she explained. Noah was even aware of the story, and Busy retold it on-air. She explained that he started messaging one of the writers on her show and then just stopped messaging back.
But Busy said he took it well, which only made her feel worse about the encounter. "He was like, 'Oh yeah, you're right, I did that,'" Busy recounted. He was very sweet about it. I just felt like it was very shitty of me."
So yes, Noah Centineo did ghost someone, but at least he acknowledged it. That is more than can be said for most ghosters, who never are never to be heard from again.