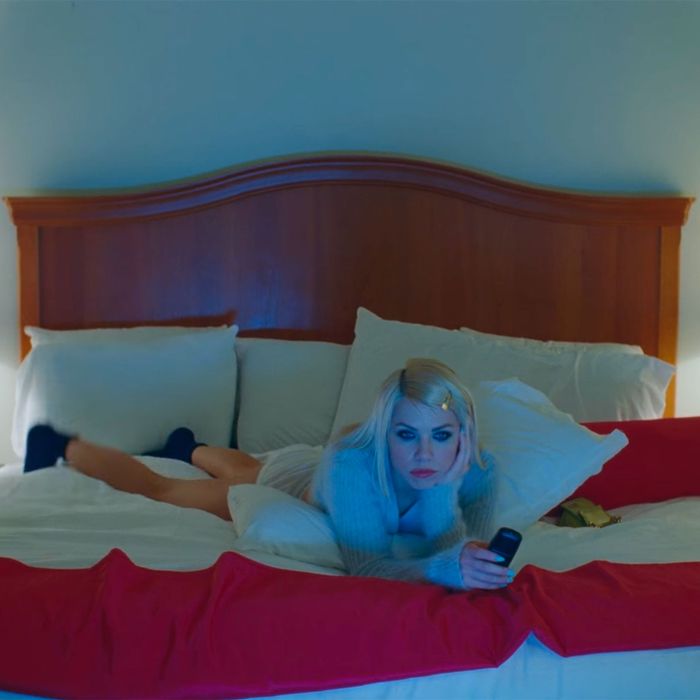 Carly Rae Jepsen in "Party for One."
Photo: Vevo
Oh, hi, sorry, were you saying something? We couldn't hear you over the sound of Carly Rae Jepsen's highly anticipated new single, "Party for One." The Canadian's new song may have only come out Thursday morning, but it has already become a classic breakup anthem.
We've already established that CRJ is the queen of bops — last year, her song "Cut to the Feeling" powerfully ushered in an entire season (summer), and 2015's Emotion is one of the most hopeful albums about love ever made — and luckily, she does not disappoint with her single. "Party for One" (not to be mistaken for the perfect '90s TV drama, Party of Five) has the same '80s-esque pop beats we've come to expect from CRJ, as well as her token hopeful lyrics that make going through a breakup seem almost fun.
The song starts with CRJ singing the very lines we should all be telling ourselves amid heartbreak: "If you didn't know that you were right for me/ Then there's nothing I can say." She goes on to sing about wanting to call her ex and struggling to get over them, but says that she's "trying," and that's when the already-iconic chorus (that might also be about, erm, literal self-love) kicks in:
Party for one/ If you don't care about me/ I'll just dance for myself/ Back on my beat/ I'll be the one/ If you don't care about me/ Making love to myself/ Back on my beat
The rest of the song goes on to grapple with feelings of disbelief, doubt and rejection following a breakup — "Once upon a time, I thought you wanted me/ Was there no one else to kiss?/ Was it all a dream I let myself believe?" — interspersed with her upbeat verse about having fun by yourself. Next time any of us are going through a breakup, we need to listen to CRJ's wise words over and over and over again — until we believe them for ourselves.