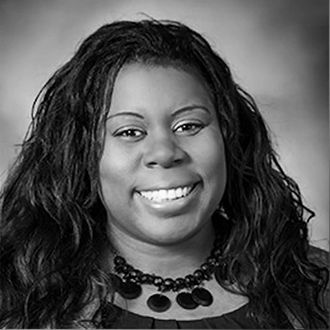 Dr. Tamara O'Neal.
Photo: Franciscan Health
A gunman opened up fire at Chicago's Mercy Hospital on Monday afternoon, first killing his ex-fiancé and then two others. The suspect, Juan Lopez, 32, also sustained multiple gunshot wounds and died. Below, here's what we know so far about the Chicago hospital shooting.
What happened?
Around 3:30 p.m. on Monday, Lopez approached 38-year-old Tamara O'Neal, an emergency room physician to whom he had been engaged, in the parking lot of Mercy Hospital on Chicago's South Side, where the two started to argue. According to police, one of O'Neal's friends attempted to intervene, at which point the suspect "lifted up his shirt and displayed a handgun." The friend fled inside to call 911, where she reported in two separate calls that there had been an assault and two gunshots.
Police superintendent Eddie Johnson told reporters on Monday night that when officers arrived at scene, the gunman started shooting at them before they even left their car. They then proceeded to follow him into the hospital, where one officer and one hospital employee died in the gunfire. Per the the Cook County Medical Examiner's Office, the suspect shot himself in the head, though it was a gunshot to the stomach, fired by police, that killed him.
What were the suspect's motives?
Johnson confirmed that O'Neal and Lopez had been in "a domestic relationship," and were scheduled to have married earlier this year, per BuzzFeed News. According to ABC, though, they called off their engagement in September. Therefore, the shooting is being investigated as a domestic dispute.
According to the Chicago Tribune, when O'Neal was not working at Mercy, she raised money for disadvantaged children and led her church choir. Following news of her passing, her colleagues and family remembered her as "beautiful," "resilient," and "sweet."
Not much is known about Lopez, other than that he worked as an associate program specialist for the Chicago Housing Authority. More specifically, ABC reports that he worked in the customer care center in Chicago's Loop.
Who were the other victims?
Dayna Less, a 25-year-old first-year pharmacy resident who was killed as she exited the elevator, had "nothing to do with nothing," per Johnson. According to a statement given by Less's family, the young pharmacist had recently graduated from Purdue University in May, and was engaged to her high-school sweetheart, who she was to marry next June.
"She loved helping others," the statement reads. "She was good at her job because it helped others. She was forged in her own adversity which made her the strongest person I will ever know."
The other victim, officer Samuel Jimenez, was a father of three who was killed in the gunfire, who the Chicago Police remember as "altruism personified."
"Today, we mourn Chicago Police Officer Samuel Jimenez," the Chicago Police tweeted. "His heroic actions saved countless lives. He ran toward danger. He ran toward those shots. He ran into fire. Selflessly."
"What I would ask is that you keep all the victims of today's horrific incident in your thoughts and prayers," Johnson said.