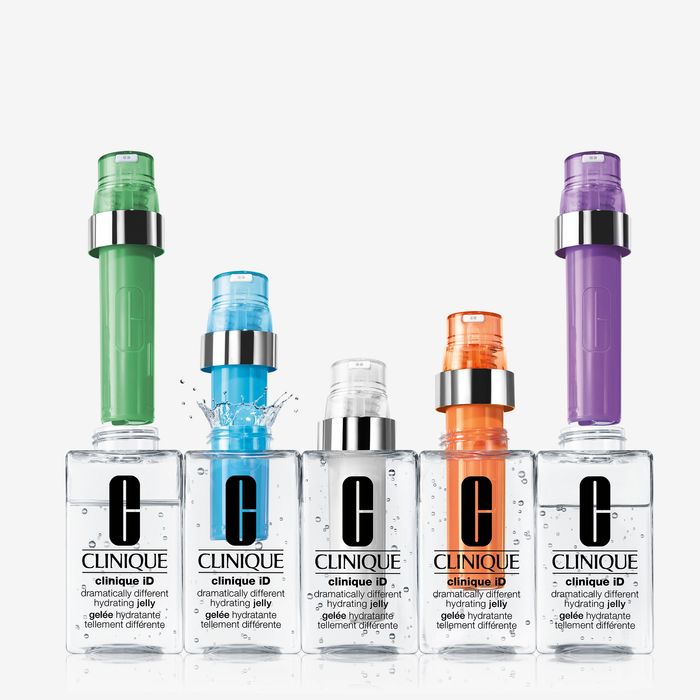 Hooray for hydration!
Photo: Courtesy of Clinique
You can customize your burrito bowls, Spotify playlists, and morning lattes, so why not customize your approach to skin care? Sure, you can mix and match products to your heart's desire, but that takes a lot of time and energy. Enter the new Clinique iD Moisturizers.
I'd wager that a lot of us had introductions to Clinique via the lotions and creams our moms kept hidden away from the nosy preteens that didn't know just how fancy they were. Clinique debuted their classic three-step skin care system back in the 60s, and now these iD Moisturizers are the next step forward: You can choose from a mix of options to create a moisturizer that is specifically formulated for your skin type and skin concerns.
There are 15 different possible preset combinations making it virtually foolproof. First, you choose your "hydration base," a.k.a. how you want the lotion to feel. There's an oil-control gel, moisturizing lotion, and then a brand new hydrating jelly (pictured above). Next, you choose from one of five "active cartridges", which will target the specific skin concern that you would like to treat: irritation, pores and uneven texture, uneven skin tone, fatigue, or lines and wrinkles. Pop the active cartridge into the hydration base and voilà!
The new combos are available online at Clinique.com beginning December 1, and will be in stores on December 26.