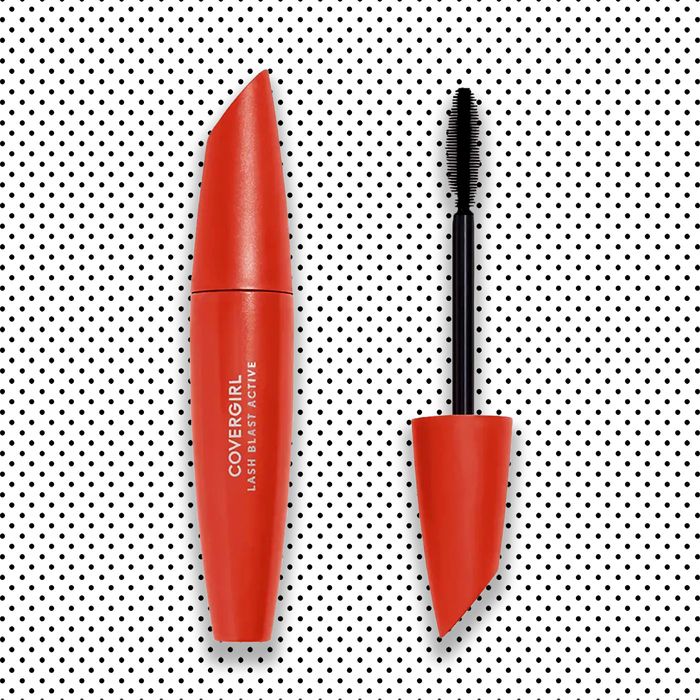 On your mark, get set, ACTIVE.
Photo: Courtesy of Covergirl
Whether you like wearing makeup to the gym, or you're just too amped to wash your face before jumping on the elliptical to some Carly Rae Jepsen, CoverGirl is launching something specifically for you. The brand's new Outlast Active Collection debuts soon, and the first launch is Lash Blast Active Mascara. That's right, the whole collection is specifically for activity. No inactivity allowed in this new mascara.
The original CoverGirl Lash Blast mascara is a best-selling drugstore favorite. The new Active formula is described as "Sweat-proof, smudge-proof and clump-proof." Which is all we ask of our mascara, honestly, so it's good to know that CoverGirl is continuing this grand mascara tradition of doing its job well. A press release from the brand states: "CoverGirl knows that women are more active and on-the-go than ever before, and as they do more, they need makeup that can stand up to the most intense parts of their 24/7 day."
But is going to the gym really the most intense part of our day? We at the Cut brainstormed the "most intense" parts of our own days, and would love it if this new mascara could help us navigate:
- Walking outside when it's cold
- Walking inside when it's hot
- Being on a packed subway
- Making eye contact with a hot stranger on the packed subway
- Looking at Twitter
- Imagining calves-cramping sex
- Crying (the sad kind)
- Crying (the happy kind)
- Crying (the "I don't know why" kind)
- Opening the oven door
- Deciding whether you want to go out or stay in
- Deciding you should go out, it will be good for you
- Deciding how soon after going out you can leave and come back home
- Having to pee right after painting your nails
- Taking off a turtleneck
- Deciding when to go to bed
Clearly, we never really get a break from the 24/7 intensity that is modern life. The mascara is available now from CoverGirl, so you can give it a whirl for any of the activities mentioned above and see how it holds up amid these intense circumstances. Honestly, we can think of one sweaty politician who might want to check it out.
If you buy something through our links, New York may earn an affiliate commission.