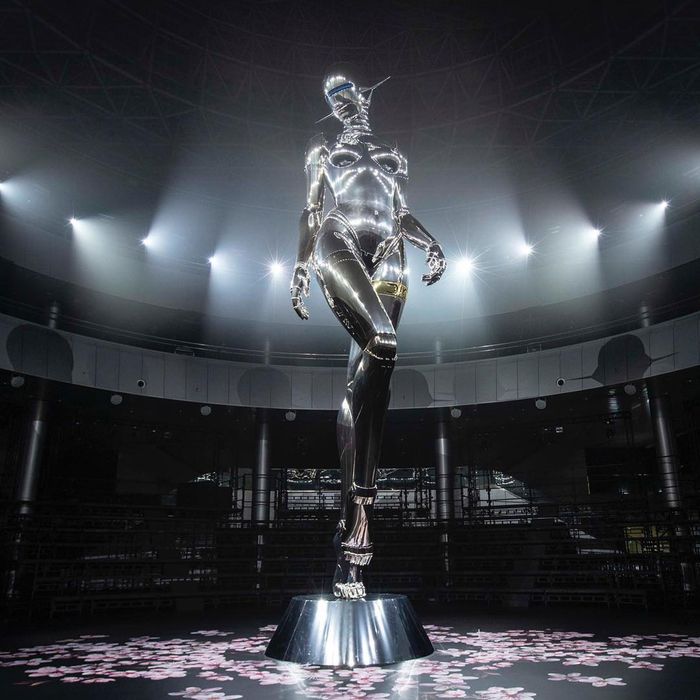 Our lady.
Photo: dior/Instagram
Dior has taken their men's show on the road to Tokyo, just like Valentino did earlier this week. Kim Jones's collection for Dior mens was a space-age display of saddle-bag fanny packs, silk tuxedos, and turts from the future. All very nice; well done, Kim Jones. But the star of the show was not a look, model, or celeb sitting in the front row (sorry, Kate Moss and David Beckham). It was a giant female robot at the center of the stage, towering over an army of hypebeasts. Who is she?
The robot was designed by Hajime Sorayama, a Japanese artist whose specialty is drawing buxom robots, superheroes, and Hollywood sirens as robots. The robot at the Dior show had no name, but she had a thigh-tattoo that read "Dior." Her army of men marched around her wearing their finery, but she was denied the opportunity to wear Dior clothing. We hope the unnamed female robot will sign a contract with Dior and soon show up in ads with Jennifer Lawrence, perhaps while horseback riding.