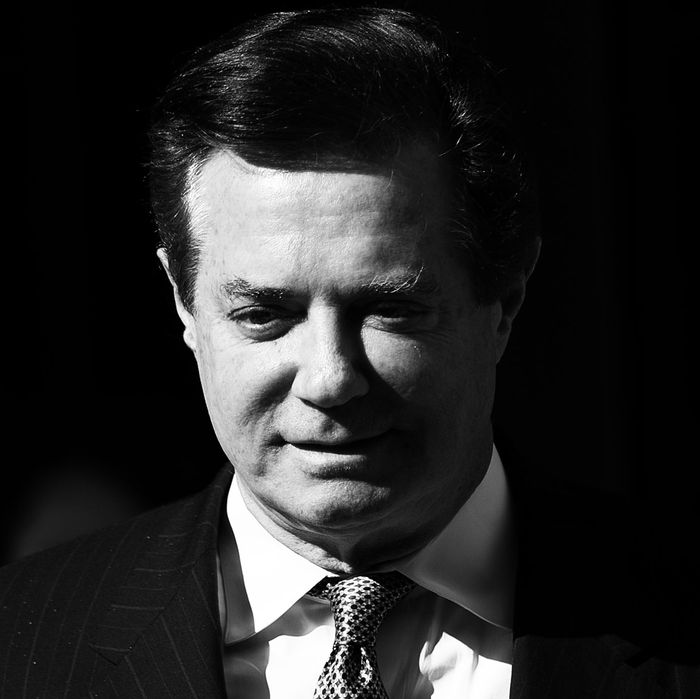 Paul Manafort.
Photo: Drew Angerer/Getty Images
In a recent report about Paul Manafort's love of doing crimes, New York Times buried an interesting detail about the onetime Trump campaign manager: Manafort might have gout?
The suspicion dates back to a court hearing in Alexandria, Virginia, where Manafort and his allies have been arguing to have him transferred out of solitary confinement at a local jail — where he's being held due to a growing list of charges and accusations related to conspiracy, money laundering, and fraud — and into a federal prison. At a recent appearance, Manafort apparently rolled up in a wheelchair and his right foot "wrapped in a white bandage." The Times made the speculation: It was "possibly from an attack of gout."
According to recent reports, Manafort has been suffering from this mysterious ailment since at least October. Per a person familiar with Manafort's condition, the former campaign manager has apparently been experiencing serious inflammation due to his diet, they told CNN. That report did not, however, even throw out the g-word.
Given Manafort is inarguably under a lot of stress — and stress can aggravate gout flare-ups — the Times' diagnosis could definitely be true. Just this Monday, special counsel Robert Mueller's office alleged in court filings that Manafort repeatedly lied to federal investigators and violated his plea agreement two months ago — which, to clarify, came after he was convicted of eight counts of financial fraud in late August.
Guess that's just where a life of doing crimes leads you. Gout.