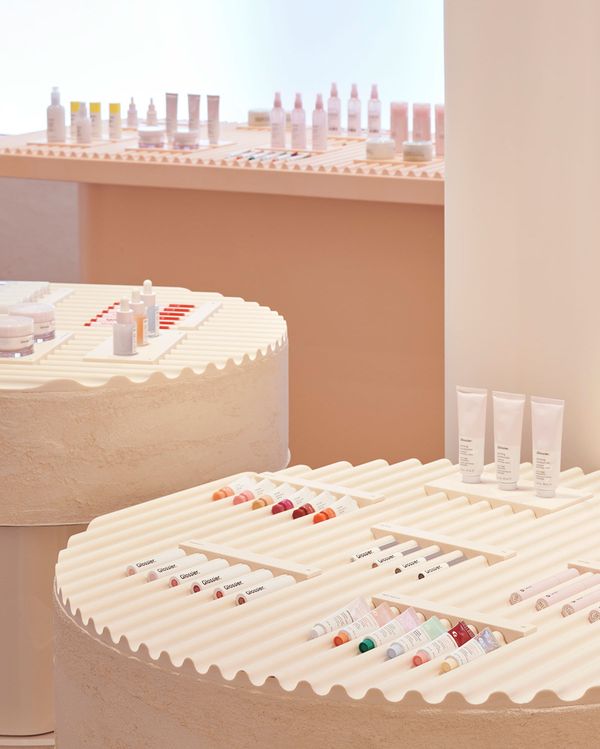 Products on display at the Glossier flagship.
Photo: Courtesy of Glossier
What if that classic board game Candyland was a real place? And what if, instead of candy, it showcased all kinds of makeup and beauty treats? That's definitely the feeling that comes to mind when looking through these photos of the new Glossier flagship store. Beloved Candyland ruler Queen Frostine probably uses Haloscope, right?
The flagship is the latest, permanent experimental space coming from the brand. They opened a pop-up location in Chicago earlier this year, and this two-story retail space will replace the brand's former showroom. It will be at 123 Lafayette Street, which is where its founding office is located. The flagship is meant to create the "feeling" of Glossier in a physical environment. It turns out, Glossier feels a little bit like a millennial-pink version of a fancy Capitol salon from The Hunger Games.
Gachot Studios, with architecture by P.R.O., designed the new store where shoppers can interact with each other as well as the full line of Glossier products. One of the most intriguing parts is something mysteriously called "The Boy Brow Room" (no details yet on what it is). You can visit the store beginning November 8. Check out the photos below for a sneak peek until then.