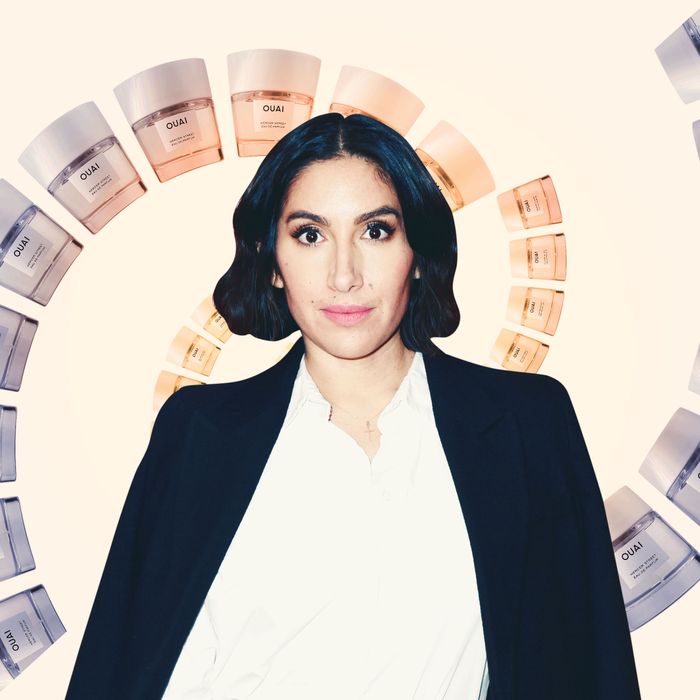 Call it the Proust effect: Memories are often triggered by smells. Scientific studies confirm that out of all the senses, smell offers the best recall. In Scent Memories, the Cut asks people about the scents they associate with different times in their lives. Next up is Jen Atkin, celebrity hairstylist and founder of the popular and amazingly scented hair-care line Ouai. Earlier this month, Atkin launched four limited-edition Ouai fragrances, each of which is formulated to smell like a different product, including the best-selling Wave Spray. The Cut talked to Aktin about Birkin bags, bagels, and Bum Bum cream.
My first scent memory is: My mom's Oil of Olay cream. So '80s.
Happiness smells like: Our OUAI No. 1 scent, which was our original scent for the shampoos. It was my favorite, and it was the first scent that we really nailed down. It reminds me of the line when I smell it in other people's hair and it just makes me really happy.
Love smells like: Fresh bread that my husband makes.
Friendship smells like: A Le Labo Santal 26 candle which is usually what my friend and I give each other.
Heartbreak smells like: A vinyl record. One that you play when you just want to be alone and feel the sadness.
Regret smells like: Tequila. I know that too well.
Vacation smells like: Jasmine or plumeria; like Hawaii and the tropics.
Success smells like: An Hermès Birkin bag. Which I don't own [laughs].
Sunday morning smells like: An egg bagel toasted with butter. My husband and I usually walk to the local bagel place and get fresh bagels on Sundays.
Monday morning smells like: An iced matcha latte from The Coffee Bean.
My home smells like: A Diptyque Baies candle.
My favorite food smells like: Postmates. Or spaghetti.
A pleasant surprise smells like: Byredo Gypsy Water Hand Cream.
If I could have one smell on my hands forever, it would be: Brazilian Bum Bum Cream from Sol de Janeiro.
I smell like: North Bondi, which has a mix of Italian lemon, rose, magnolia, and cedar-wood. It's really good!
If you buy something through our links, New York may earn an affiliate commission.