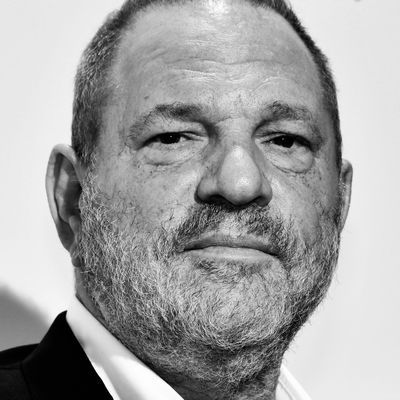 Harvey Weinstein.
Photo: Yann Coatsaliou/AFP/Getty Images
After a 16-year-old Polish model refused to touch disgraced Hollywood mogul Harvey Weinstein's penis, he subjected her to a decade of emotional abuse and sexual harassment, new court documents claim.
The woman, identified only as "Jane Doe," alleges in a lawsuit filed on Wednesday that in 2002, soon after she had moved from Poland to pursue acting and modeling, she agreed to meet Weinstein for a business lunch. Instead, he allegedly took her to his Soho apartment, where he sexually assaulted her. Per the lawsuit, she was 16 and had never had sex before at the time.
"Weinstein wasted no time in aggressively and threateningly demanding sex," the filings claim. He allegedly attempted to pressure the model by telling her that he had "'made' the careers of Penelope Cruz and Gwyneth Paltrow," and then "then took off his pants and forcibly held Jane Doe while taking her hand and making her touch and massage his penis."
After she escaped the alleged incident, she claims that Weinstein continued to harass her for almost a decade. In 2004, she says that he offered her a role as a film extra. Just a few years later, when Doe was in a relationship with a wealthy man, Weinstein berated her for being sexually unavailable to him, the lawsuit claims.
Doe is the tenth woman to join a class-action lawsuit filed this past June, in which Weinstein is accused of "flashing, groping, fondling, harassing, battering, false imprisonment, sexual assault, attempted rape, and/or completed rape." (In May of this year, Weinstein was indicted on rape and criminal sex act charges.)
While Weinstein's civil lawyer has not commented, his criminal lawyer, Ben Brafman, has called Doe's claim "preposterous."
"Like so many other women in this case who have already been exposed as liars, this latest completely uncorroborated allegation that is almost 20 years old will also be shown to be patently false," he said.
In the year since Weinstein was first accused of sexual assault in the New York Times and The New Yorker, he has faced allegations from dozens of women. Weinstein denies all the claims.