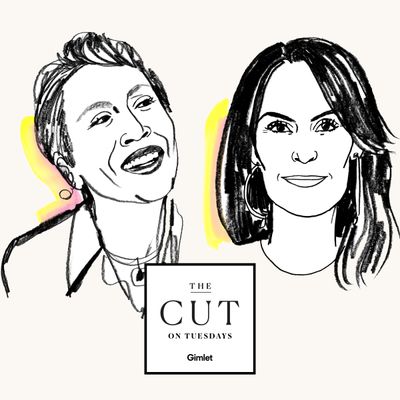 Illustration: Lauren Tamaki
For the next three weeks, The Cut on Tuesdays is bringing you a special series. Every Thursday, Stella Bugbee will have a conversation with a woman we admire about how she gets it done — it's a podcast companion to the series on our site. This week, she talks to Robin Roberts, host of Good Morning America, about waking up super early, reaching inbox zero, battling cancer, and more.
On being an athlete and battling cancer: 

I am a proud product of Title IX. I am so grateful for that legislation, and how important it was not just for sports, but for education. My older sister — who, by the way, saved my life as my bone marrow donor — she's eight years older, taller, more beautiful, smarter. But when she was going through a contract negotiation and she called me, I knew how to go about it because I played sports.




With all matters in life, I find a game plan. That's how I approached my illnesses. Cancer was the opponent. My doctors were my coaches. The treatment was the game plan.




On getting camera-ready: 

I didn't wake up like this. I have a glam fam, okay? It takes a village. D'Andre dresses me. Elena is my makeup artist. Petula is my hair stylist. Nicole, right now, is my morning producer. They're all in there, helping me get ready for my day. I'm in my dressing room from about 5–6. Then I go and do some early promos. At 6:30, D'Andre leads us in prayer from Joel Osteen's message of the day. And then at 7, I say "Good morning, America."
Read an excerpt from their conversation here, and click below to listen and subscribe.