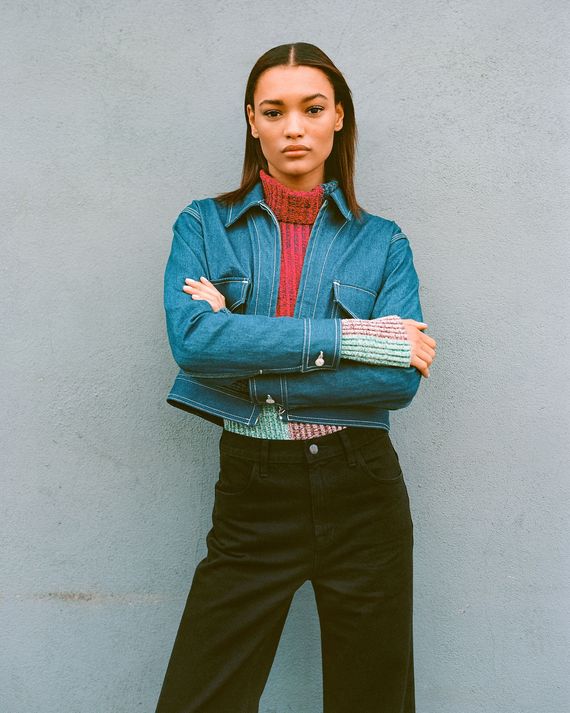 We've entered the season of big coats — absolute units if you will. But when it's not quite cold enough to go full-on puffer or pea coat, consider going the opposite way and choosing a sleek little cropped jacket. The turtleneck/jeans/jacket combo is standard enough. But the proportion play sells the look.
A mini-jacket can be a bit intimidating, especially when you're used to wearing something that's at least hip-grazing. In the summer and early fall, it looks great with maxi-dresses. But in the cooler months it's best to pick a high-waisted pair of pants so as to avoid an awkward, half-exposed midriff. A colorful turtleneck adds a bit of color and extra warmth. There: You're ready for a long walk in the park.
Shop the Story
Available in sizes XXS–L.
Available in sizes 22–32.
Available in sizes 0–16, 00P–18P.
Available in sizes 00–24.
Available in sizes 14–24.
Available in sizes XXS–XXL.
If you buy something through our links, New York may earn an affiliate commission.