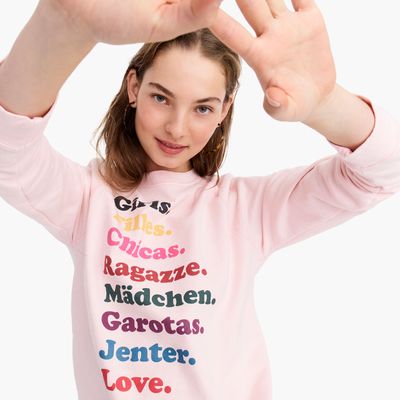 Photo: Courtesy of J. Crew
This Giving Tuesday, fresh off the heels of Black Friday and Cyber Monday, J. Crew has teamed with three charities on a new range of shirts and accessories. And everything you pay for the stuff included in the campaign — named Garments for Good — goes to the charities.
The three causes are Girls Inc., a women's empowerment nonprofit; Human Rights Campaign, which focuses on the LGBTQ community; and Charity: Water, a group that helps people gain access to clean water. For example, if you want to support Charity: Water, you can buy a tote that reads, "eau yes." You get the idea.
See some of the collection below and shop today on J. Crew's site. The 18 styles in the collection range from $15 to $69.50. Consider it a charitable donation with an extra bonus.