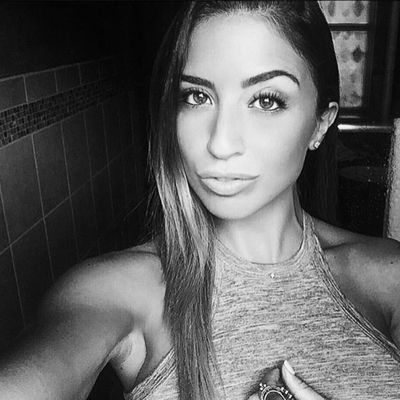 Karina Vetrano.
Photo: karinavetrano/Instagram
On August 2, 2016, Karina Vetrano went out for a run near her home in Howard Beach, Queens. The 30-year-old speech pathologist never returned, prompting her father — a retired firefighter and her usual running partner, who had stayed behind that day because of an injury — to call the police. Vetrano's body was discovered later that night, face-down in the reeds to the side of the running path. She had been strangled and possibly sexually assaulted.
Her murder trial began over two years later, in November 2018, with 21-year-old Chanel Lewis accused of killing Vetrano. It ended in a hung jury a few weeks later. After a retrial, Lewis was convicted of Vetrano's murder on April 1, 2019.
Here's what to know about the high-profile case.
Police recovered DNA from under her fingernails, back, and on her phone.
Vetrano put up what police say was a "ferocious fight right to the end." There was DNA present at multiple places in the crime scene, but police could not find a match in any databases for months.
Lewis was arrested in early February 2017.
Police followed over 250 leads before zeroing in on Lewis, a young East New York resident who graduated from a high school for "children experiencing emotional and behavioral problems." They say that his DNA matches what was found under Vetrano's fingernails, on her back, and on her phone. He also reportedly confessed during a 12-hour long interrogation session, telling police, "I beat her to let my emotions out."
Per the Daily Beast, the medical examiner's suggestion that Lewis's DNA was under Vetrano's fingernails is less solid and based on a controversial forensic testing method that's since been discontinued. Further, Lewis's family is arguing that his confession was coerced.
The circumstances of his arrest were also controversial.
Lieutenant John Russo first noticed Lewis walking around Howard Beach on May 30, 2016 and, per the New York Times, felt that the young man was "suspicious." The next day Russo saw Lewis walking around again, and called the local precinct; five officers then stopped and frisked Lewis, who was then released. Nearly a year later, Russo recalled running into Lewis and suggested the police dig into him further on the Vetrano case. What they uncovered was a series of calls he placed to emergency responders as a teenager, telling them "he wanted to hurt girls." From there, they requested a DNA swab.
Lewis's lawyers argued that none of the evidence against him should be admissible in court since they all were "the direct fruit" of an unlawful stop-and-frisk and that he had been racially profiled. (Howard Beach is a predominantly white neighborhood; Lewis is black and from East New York, a neighboring predominantly black neighborhood.) However, a judge ruled in February 2018 that all evidence could be used during this trial.
Still, Lewis's lawyers believe that the police rushed into an arrest because of public pressure to make progress in such a high-profile case. "It was going nowhere. They were starting to get, I don't want to use the word desperate but they needed to prove this," Robert Moeller told The Wall Street Journal. "They wanted to solve this case. So along comes somebody and, oh, the profile fits."
Lewis was found guilty of Vetrano's murder in a retrial.
Lewis initially pleaded not guilty to charges of first-degree murder and sexual abuse; his first trial ended in a hung jury in November 2018. The New York Times reports that it took only five hours of jury deliberation on Monday, April 1, to find him guilty on both counts.
On Friday, new information came to light that cast doubt on Lewis's guilt: The New York Daily News reports that an anonymous letter was sent to the Legal Aid Society claiming that the NYPD originally believed that two "jacked up white guys from Howard Beach" were responsible for Vetrano's murder. According to ABC News, the letter also stated that, despite this, the police took DNA swabs from 360 black men in Howard Beach and nearby neighborhoods. Lewis's lawyers request for a hearing to investigate the contents of the letter was denied.
His sentencing will take place on April 17.
This post has been updated throughout.