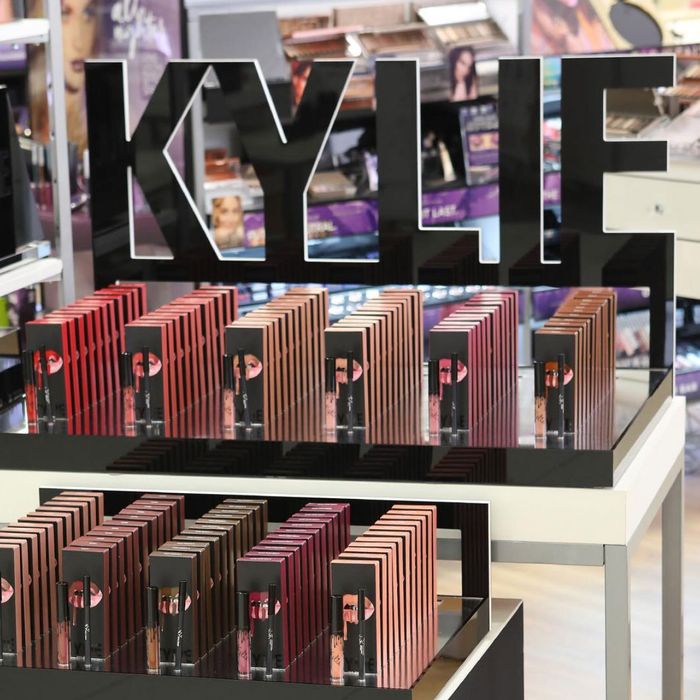 She's here!
Photo: kyliecosmetics/Instagram
Online shopping is obviously one of the greatest things about the internet. But what it lacks is the ability to try before you buy. Which is an okay approach for something like a book or a new set of sheets, but less than ideal for makeup. But now Kylie Jenner's entire Kylie Cosmetics line will be available at all 1,124 Ulta stores in the U.S. on November 17. This is great news for obsessive swatch-testers everywhere.
For her birthday earlier this year, Kylie released an Instagram filter that allowed you to "try on" some of her best-selling liquid lipstick shades. It was a pretty easy way to see how a shade would look on you, and our in-depth reporting yielded that the filter did a good job of applying it to your actual lips. If you liked what the Instagram offered, you'll probably enjoy being able to swatch an entire lip kit at Ulta before committing to anything.
Ulta's stock has has already gone up since the announcement, and hit a 52-week high of $268.88. Kylie's line is currently valued at $900 million. Maybe this news plus the impending holiday shopping season will push her over that $1 billion line. It's beginning to look a lot like like a very Kylie Khristmas.