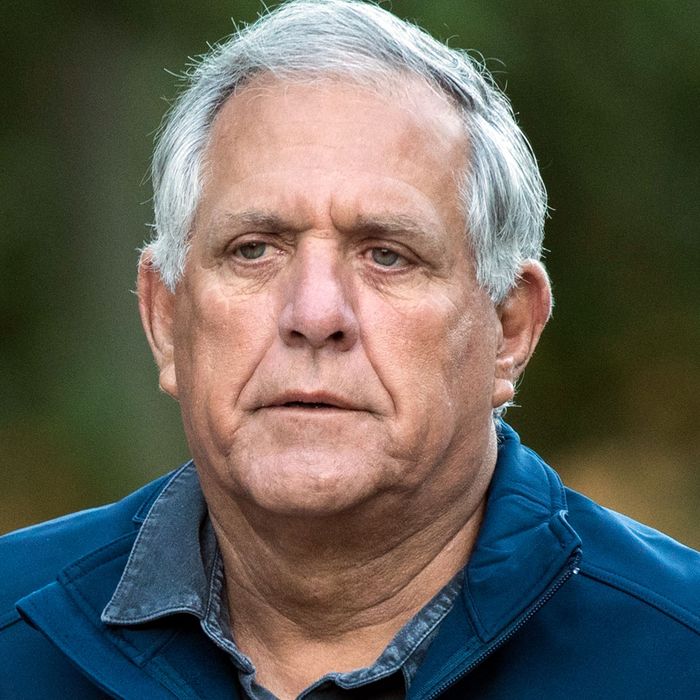 Les Moonves.
Photo: Drew Angerer/Getty Images
A New York Times exposé published on Wednesday revealed a previously unreported sexual assault accusation made against former CBS chair Les Moonves that ultimately led to his firing. According to the Times, in March 1995, rising star Bobbie Phillips met with Moonves in his office. During the meeting, she says, Moonves asked her to be his girlfriend, and then "grabbed her by the neck, pushed her to her knees and forced his penis into her mouth." After the alleged attack, Phillips told her agent, Marv Dauer, about the incident. As rumors swirled this year that Moonves would be the next powerful man to be toppled by allegations of sexual harassment and assault, Dauer and Moonves spoke frequently about the incident with Phillips, and Moonves seemed willing to cast Dauer's clients in order to keep the agent from speaking to reporters.
In November, the Times reached out to Dauer while investigating rumors of sexual assault by Moonves. The agent called the CBS chairman, beginning a months-long correspondence about casting Phillips in order to keep her quiet. Over the next several months, Dauer pushed Moonves to cast his clients — Phillips, as well as Eva LaRue, Joshua Morrow, and Philip Boyd. LaRue read for a part on Charmed, while Morrow and Boyd eventually met with Moonves. A CBS casting director said they were interested in Phillips for a role on the show Blood and Treasure, a job that would pay $1,500 for a day's shooting. According to Dauer, Moonves was insistent that Phillips accept: "They're coming out with an article in The New Yorker. [Ms. Phillips] has got to take this job or I'm done."
Moonves and Dauer exchanged hundreds of text messages — many of which Moonves deleted from his iPad — discussing opportunities for Phillips and Dauer's other clients, unbeknownst to the clients. According to the Times, Moonves's willingness to seek jobs for Phillips was key to the board's decision to fire him. The board held an emergency meeting to discuss the relationship between Moonves and Dauer. Their correspondence, which Dauer saved, could prove that CBS fired Moonves with cause, which would mean that Moonves wouldn't receive his $120 million severance payment.