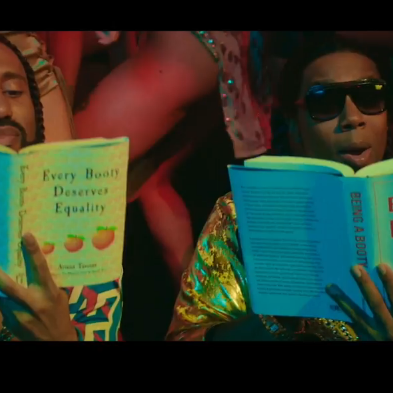 Chris Redd and Kenan Thompson.
Photo: Screenshot via Saturday Night Live
Move over, Matt McGorry, there's a whole mess of new woke baes in town! The Booty Kings (Chris Redd and Kenan Thompson), Uncle Butt (Pete Davidson), Future, and Lil Wayne are here to sip champ, do drugs, and model good accountability praxis. The new track, "Permission" is all about getting a ho's consent before ogling her rear. Also not calling her a ho. We're all stumbling through this dumb world, and the best you can do is humbly listen and learn from your mistakes. Also, don't pull out all your teeth and replace them with grills. Shit's nasty.