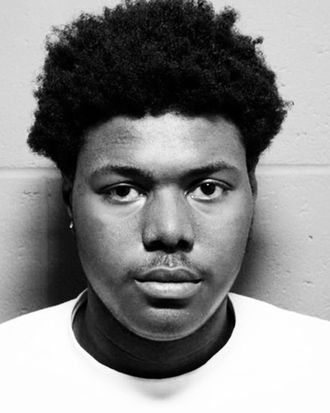 Jordan Ross.
Photo: Douglas County Sheriff's Office/AP
A Kansas man accused of raping a 15-year-old girl unsuccessfully argued in court that he did not take advantage of a child by citing a state abortion law that defines life as "beginning at conception," which would make the alleged victim of legal age.
In August 2017, Jordan Ross, 21, was charged with raping a then-15-year-old at a party in Lawrence, Kansas — a state where the age of consent is 16. Defense attorney Cooper Overstreet saw an opportunity: to weaponize the state's conservative abortion law in an attempt to prove that the alleged victim was able to legally consent.
"Because of recent statutory amendments establishing that life begins at fertilization, the alleged victim in this case should be considered by this court as nine months older than her date of birth," Overstreet argued, per the Associated Press. "Because of this, at the time of the alleged incident, the alleged victim would have been 16 years old and thus a charge of aggravated indecent liberties is factually impossible."
Overstreet was citing an onerous state statute, signed into law in 2013, that defines life as beginning "at fertilization." When Kansas governor Sam Brownback signed it, he proudly proclaimed that the new measure would "continue to build this culture of life in our state."
On its first page, the bill states, "Unborn children have interests in life, health, and well-being that should be protected."
As do most justifications behind conservative abortion legislation, the reasoning here is pretty ironic, given the way in which conservative legislators are happy to overlook the well-being of children once they are born.
Douglas County District Court Judge James McCabria ultimately rejected Overstreet's motion, writing that the law does not apply to criminal codes — only public health codes.
He continued: "Courts must construe statutes to avoid unreasonable or absurd results."