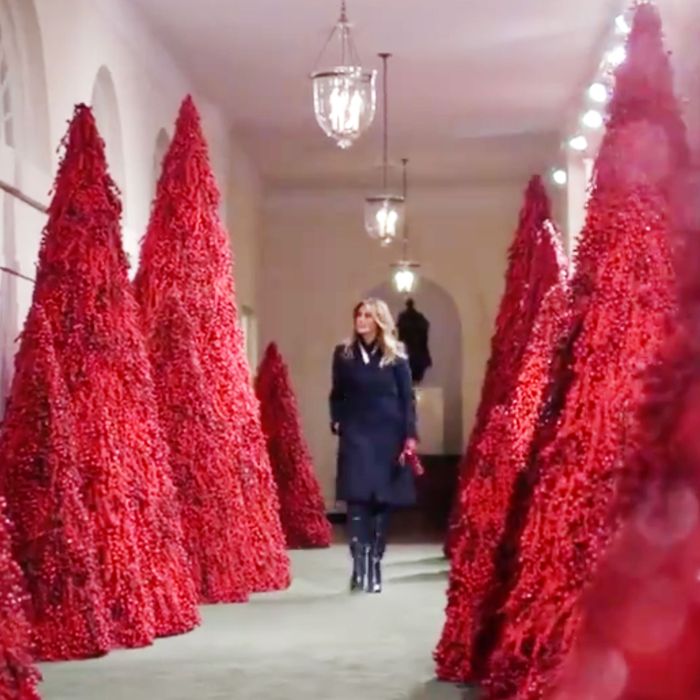 Melania Trump.
Photo: @FLOTUS/Twitter
A woman walks slowly though a forest of blood-red trees, her gaze blank, hard. She walks more, through vast halls adorned with glitter and lights and shrubs. No one is around. Is she some sort of queen who, having vanquished her enemies, is now surveying her spoils of war? No, she is Melania Trump ushering in the holidays.
Last year, the First Lady marked the beginning of the holiday season by staring — at trees, at ballerinas, into the front-facing camera of a phone. This year, Melania posted a video of herself admiring "America's Treasures" which are, apparently, ominous-looking red Christmas trees, a soccer ball ornament, and a wreath made out of Be Best pencils. There are also state ornaments, and more trees (green), and drawings of the holiday designs along with the finished products, so you can see how well they turned out. "America's Treasures" do not appear to include any Hanukkah decorations.
The video ends with Melania walking briskly out of the White House, presumably to the deserted island where she dreams of spending her holidays.