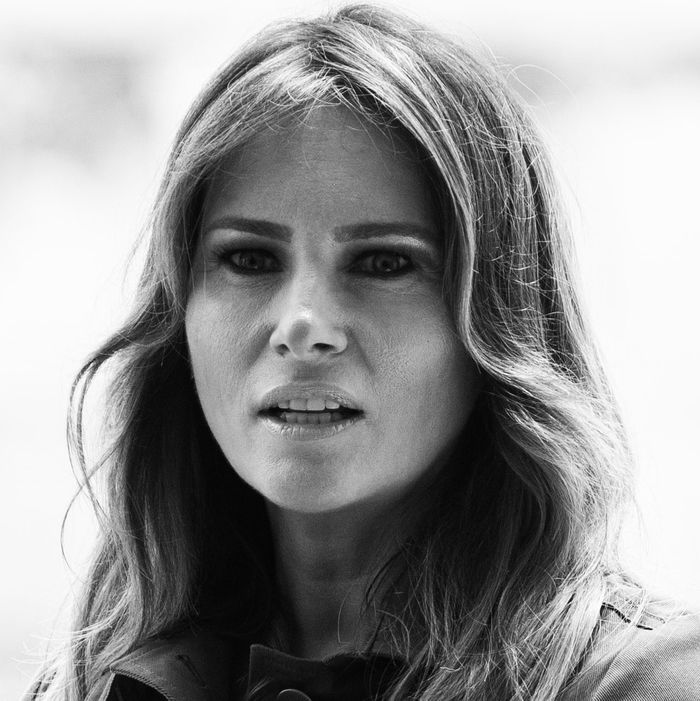 Melania Trump.
Photo: SAUL LOEB/AFP/Getty Images
Last year, First Lady and "Most Bullied Person in the World" Melania Trump traveled north to Toronto for a total of 12 hours. During that time, she met Prince Harry, joined him in greeting athletes for the Invictus Games, met Justin Trudeau and his family, and then went home. The cost of this day trip? $174,000 in hotel bills alone, according to Quartz.
Based on the press pool's reports from the September 2017 trip, Trump visited two hotels during her stay, the Sheraton and the Ritz-Carlton (the top rate for a room at the Sheraton is $435 per night plus taxes, and the top rate for a suite at the Ritz-Carlton is about $8,000 per night plus taxes). The six charges for hotel bills, however, are not to either hotel, but to "miscellaneous foreign awardees" for amounts between $12,000 and $49,000.
"When the President or First Lady travels, there are people who travel ahead on the advance team to ensure safety measures, medical care, communications, motorcade needs and logistics are all in place," the First Lady's spokesperson Stephanie Grisham told Quartz. The hotel expenses of Trump's expense team ($18,000) were broken out separately, however, and were not part of the $174,000 total.
This is not the first time the First Lady's travel expenses have come under scrutiny. Earlier this month, the State Department paid $95,000 to a hotel in Cairo, where Trump spent a total of six hours during her grand tour of Africa. Maybe that's how much it costs to be able to watch CNN in peace.