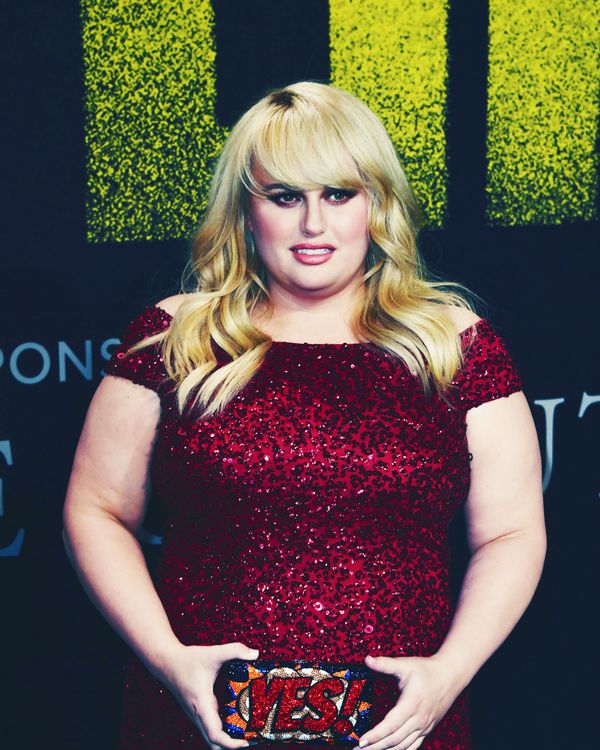 Photo: MARK RALSTON/AFP/Getty Images
Rebel Wilson, who has openly discussed and joked about her weight, will soon star in Isn't It Romantic, a romantic comedy about romantic comedies. The actress took to Twitter this weekend to say that she is the first plus-size woman to star in a romantic comedy — a false claim that was quickly refuted by many, particularly people of color. Wilson's tweet ignored the several black women who have starred in romantic comedies, like Queen Latifah and Mo'Nique.
Instead of apologizing via Notes app, as so many who mess up on Twitter do, Wilson's response was to block her critics. She's blocked so many people that they're now using a hashtag: #RebelWilsonBlockedMe.
Wilson tweeted that she believes there is a "grey area" about whether Queen Latifah and Mo'Nique could be considered plus-size, and whether their films were categorized as single-lead romantic comedies. She also said she will address the criticism while promoting the film "in proper forums." In a response to a critical tweet by Mo'Nique, Wilson wrote, "it was never my intention to erase anyone else's achievements and I adore you and Queen Latifah so so much x I support all plus size ladies and everything positive we are doing together."
Time will tell whether Wilson will own up to her missteps, and whether her critics will forgive her. In the meantime, she's hoping Liam Hemsworth in a towel will effectively distract everyone.