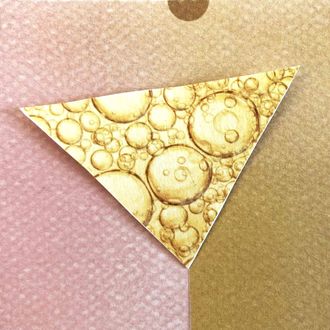 Photo: Photo Illustration by Stevie Remsberg/Photo Getty
Last year, Hermoine Granger volunteered to the world that she uses a pube oil. Which is to say that Emma Watson mentioned it in her beauty routine for Into the Gloss, slipping in without any kind of preamble: "I use Fur Oil. I'll use that anywhere from the ends of my hair to my eyebrows to my pubic hair. It's an amazing all-purpose product."
J.K. Rowling's books never went into the grooming issues at Hogwarts, but there's probably a spell for conditioning your pubic hair. For muggles, though, there's Fur Oil, a $44 concoction designed to soften hair (all kinds) and skin and prevent ingrown hair. Five anonymous Cut staffers volunteered to try it for Beat Around the Bush, our weeklong investigation into the state of pubic hair. Here are their thoughts.
NYMag Writer 1
When I first heard about Fur Oil, I had my reservations. I liked the idea of conditioning my muff, but I didn't want to be walking around with an oily crotch and a greasy stain on the front of my pants. But my fears were for naught. The oil is light, and absorbs quickly into your hair and skin. I apply it every morning after I shower, and have noticed a significant reduction in the number of ingrown hairs I get. My bush feels silky and luxurious. I think maybe it makes my pubes grow faster, but they're so sleek now that I don't care. I love it!
NYMag Writer 2
For the first time in my adult life, I have a bush. I got the Fur Oil early into my journey. I truly thought its purpose was to make my pubes soft. Turns out, it's not. It's meant to tame in-grown hairs and to "sooth and reduce inflammation."
The product seems to do what it's supposed to do. I haven't gotten as many in-growns on my bikini line (where I still shave) and my skin has remained unirritated. It didn't feel sticky on my skin, even though it's a slightly thicker oil. I don't think it did much, sadly. But it smells nice and when I put it on, I feel like a very fancy courtesan.
NYMag Writer 3
I typically do close to nothing with my pubes, so when I took home Fur, I was excited about the prospect of having a pube-care regimen. After using oil for the past week or so, I've come to the conclusion that it's fine — nice, even! I don't know. I certainly like the smell of it, especially the light tea-tree scent that comes through, and I enjoy applying it while I get ready for bed, imagining how lustrous my bush will look when I wake up in the morning.
I'd also guess that Fur would be beneficial for people who wax or shave, as it seems like the oil would help prevent or soothe bumps or ingrown hairs. That being said, I'm not sure I'd shell out $44 for the bottle, as I don't think it's actually done much for my pubic region. I'll definitely be sad when my Fur runs out, though, as I'll miss displaying its cute orb-shaped bottle on my bedside table.
NYMag Writer 4
I genuinely really like this oil. It smells great and spa-like for about three seconds before the smell dissipates, and it does a good job soothing the skin around hair both post-shaving and just in general. I know this isn't the point of it, but I really recommend it for underarm use as well as pube use. It seems to ease irritation and allow for a more pleasant shave and post-shave in both areas. My typical post-shave routine for both pubic area and underarm area is Neosporin and then moisturizer, but, at least in the pubic area, Fur replaced the need for Neosporin. (I have very sensitive skin.)
I guess it also made my pubes, like, conditioned? I'm not sure how necessary this is, but it's not worse.
NYMag Writer 5
Frankly, my pubic area is not one that I give much thought to. It is what it is. But the Fur Oil made me feel like a luxurious woman. For the week I used it, I was that bitch talking about my pubes to all of my friends. "I'm now using a pube oil," I texted multiple people on multiple occasions.
But here's the thing: At the end of the day, the oil actually irritated my skin, giving me ingrown hairs — basically, causing the exact problems that it purports to solve. It was an extra step to an already longer-than-I'd-like night routine. So while I love the smell and the idea of a fur oil, it's not a product I'll be using in the future.
Photo: Courtesy of the Retailer