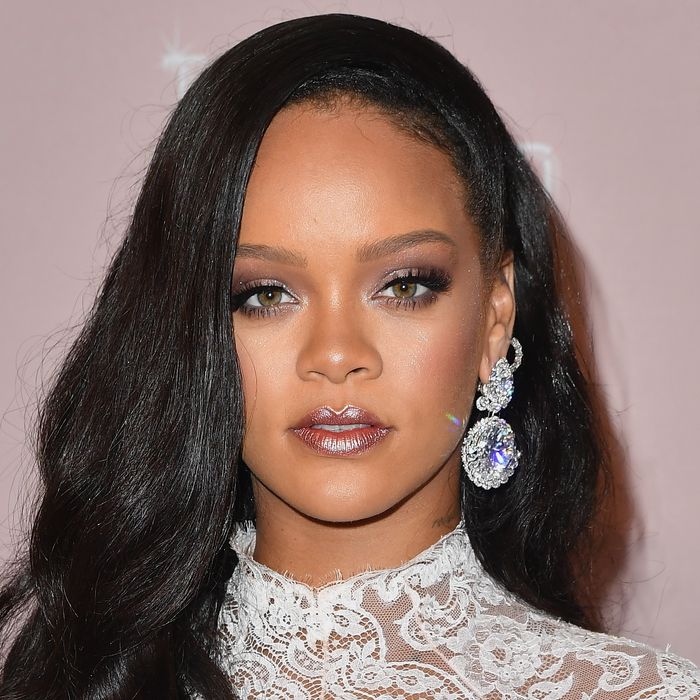 Rihanna.
Photo: ANGELA WEISS/AFP/Getty Images
Rihanna, singer, designer, philanthropist, vlogger, and icon, used her massive platform on Instagram to speak directly to Florida voters ahead of the midterm elections on Sunday. In a post, she endorsed Andrew Gillum, the Tallahassee mayor and Democratic gubernatorial candidate, and encouraged voters to vote "yes" to restore voting rights to formerly incarcerated citizens.
"You have the opportunity to make history this election. The US has only had four black Governors in its entire history, and we can help make #AndrewGillum the next one and Florida's first," she wrote. Gillum is one of two black Americans running for governor in the midterms. Stacey Abrams is running in Georgia.
"If you're tired of feeling like you don't matter in the political process" Rihanna continued, "know the most important thing you can do in supporting a candidate is finding someone who will take on critical issues such as: making minimum wage a livable wage, paying teachers what their worth, ensuring criminal justice reform, making healthcare a right, and repealing Stand Your Ground."
Rihanna is regularly outspoken when it comes issues and people that she cares about. She reportedly turned down an offer to perform at the 2019 Super Bowl halftime show in solidarity with Colin Kaepernick this year. She also does things like meet with French president Emmanuel Macron to discuss education initiatives for young girls, and share her inclusive casting methods when it comes to her makeup line.
"That's a platform we MUST support," she ended her post. "VOTE YES on Amendment 4 to restore voting rights to folks who have already paid their debt to society. VOTE on November 6th!"