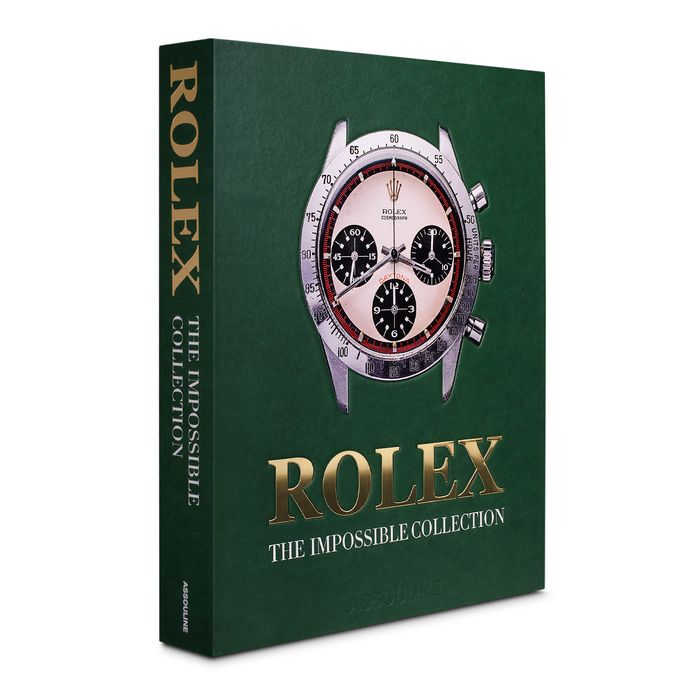 The new collector's book Rolex: The Impossible Collection, published by Assouline, celebrates 100 years of the luxury watchmaker's history. Rihanna, Andy Warhol, Victoria Beckham, and Pablo Picasso have all worn Rolex watches — but the company's prestige goes beyond celebrity.
As a 24-year-old with an excellent handlebar mustache, Hans Wilsdorf founded the company in London in 1905 and chose the name Rolex because it was short and easy to remember in any language. "I tried combining the letters of the alphabet in every possible way," he said. "One morning, while riding on the upper deck of a horse-drawn omnibus along Cheapside in the City of London, a genie whispered 'Rolex' in my ear."
The brand became famous for precision during a time when most wristwatches weren't reliable. Athletes, aviators, deep-sea divers, mountain climbers, and explorers all wore Rolex watches while the company continued to innovate. It created the world's first waterproof watch, the first watch with a self-winding mechanism, and the first watch to fly over Mount Everest, as well as the first watch to display the date and day of the week.
Now based in Geneva, Switzerland, Rolex continues to be timeless and, depending on the watch, expensive. Last year, Paul Newman's Daytona Rolex sold at auction for $17.8 million in the most expensive watch sale ever made. As Rolex writes in the book, "New labels pop up, styles come and go, but the brand at the top never changes." Scroll to see a few images from Rolex: The Impossible Collection.