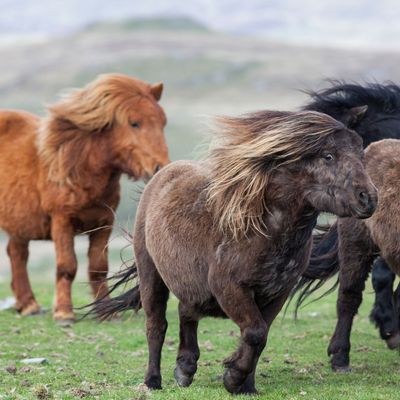 Hello there!
Photo: Danita Delimont/Getty Images/Gallo Images
In Scotland, doctors have been prescribing nature to people (one recent headline: "Doctors in Scotland Are Literally Prescribing Nature to Their Patients"). The initiative started in the Shetland Islands in October, when two of the top recommendations were to look for fungus* and "appreciate a cloud." (The project is run by the Royal Society for the Protection of Birds, Scotland, and the National Health Service of Shetland.)
Now that it's November, the official recommendations pamphlet, which may be the most delightful document ever produced, suggests talking to a pony, watching otters, and building a rock sculpture on the beach (among other, more Scotland-specific outdoor excursions, such as "experience Da Grind O' Da Navir during a westerly gale").
The aim is to improve patients' (or everyone's) blood pressure, reduce their risk of heart disease and stroke, and give people's "happiness and mental health a boost," although Scottish children breaking into their parents' medicine cabinets going forward will surely be disappointed to find handwritten lists of lichen and waterfowl.
*Photographing fungus changed my life, no joke. Story for another time, maybe.