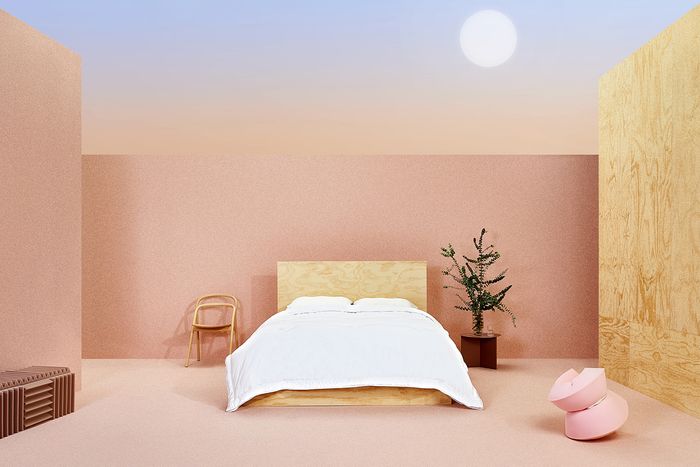 Comforters and I have a fraught relationship. I run warm. New York City apartments run hot, so I survive winter with the help of shorts, tank tops, and cracked windows. Each night the comforter and I endure an on-again-off-again relationship in which neither of us are happy — no, it told me that — and so when I heard the Buffy comforter was breathable enough to offer just-right warmth year-round, I was in.
On an average November night — temperature in the 40s, window cracked about two inches, and heat on but not too eager — I was comfortable enough to only kick my leg out for air once or twice. There was no push-pull. We made until dawn without so much as a tense conversation.
Of course, there's more to a comforter than its function. How it's made is essential, which is why I was happy to learn Buffy's products are sustainably made and hypoallergenic. In fact, their filling is completely made from recycled plastic bottles. Mercifully, its comforters don't try to tell you that at every turn. No, each one looks and acts like an ordinary comforter. It's plush and full, and while you don't need to use a duvet cover, it filled mine without looking like it needed to be bigger or fluffier. You would never guess it just saved 50 plastic bottles from 450 years in a landfill or ocean.
All in all, Buffy's saved more than 3 million bottles so far, and its conservation efforts don't stop there. By using eucalyptus fabric — eucalyptus is a fast-growing plant that, unlike cotton, grows back once harvested — it's able to conserve 10 times more water than if it were made with cotton. And I can't say that I missed the cotton either. In fact, I actually think the eucalyptus fabric feels softer and lighter.
Quite simply, it's the comforter my bed's been asking for. Intrigued but unsure? Buffy offers a complimentary 30-night sleep-test before charging you for the $150 purchase. Now if only I could figure out how to make everything else in my apartment this sustainable, I'd feel better about the global warming happening outside its walls, too.
All images courtesy of Buffy.
This is paid content produced for an advertiser by New York Stories. The editorial staff of The Cut did not play a role in its creation.