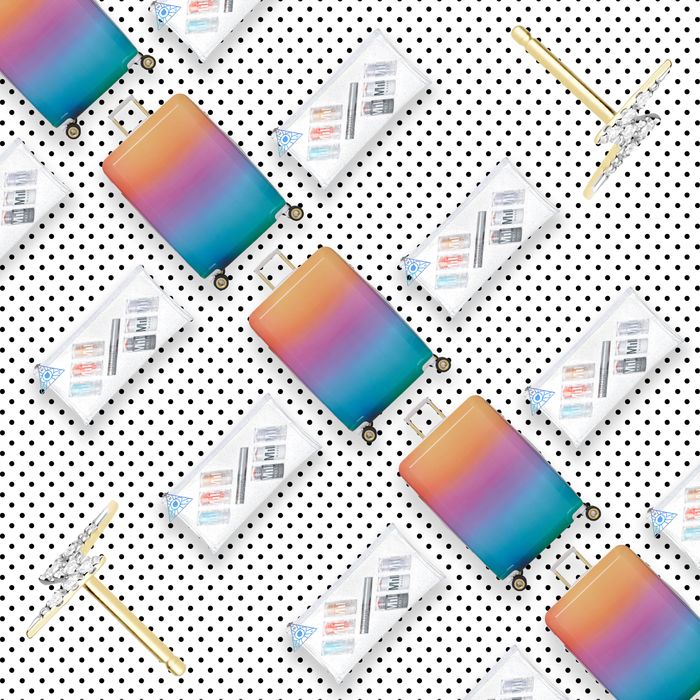 Photo: Courtesy of the Retailers
For all their inexperience and legal inability to rent a car, teenagers can be unsettlingly intimidating. (Like that cousin who snickers at your attempts at internet speak.) And gift-giving is one make-or-break opportunity to show you "get it" — or to be written off as predictably uncool. To help you secure the position of their favorite adult, we rounded up a few gift ideas inspired by the ultimate Cool Mom — Regina George's, Mrs. George. The iconic Mean Girls role model might not have been quite as "in" with The Plastics (Regina's trio of catty friends) as she'd have liked to believe, but you have to give her credit for studying up on what the kids were into.
Check out what we think an actual cool mom (or sibling or family friend) would give this year, including the best experiential gift: tickets to see the Mean Girls musical on Broadway. The just-as-hilarious show comes from Tina Fey and Lorne Michaels, and the director of Aladdin and Book of Mormon. Imagine, a reason for your teen to willingly hang out with you!
Support a budding artist or fashion student in their creative pursuits with this retro-styled Leica. The film develops instantly, but digital settings let them practice their manual photography skills.
Or, if they're already a Polaroid addict, help them add to their collection with this film that sports a fun tropical border.
A teen's first pair of Docs are practically a rite of passage. Make them the envy of their friends with this vegan metallic version, which will outshine all the goth-black ones stomping around school.
Her parents aren't fans of her new piercing. But you, cool "aunt," are not her parents. Swoop in and win her over with this sparkly wink of approval.
When Cady Heron moves from an African savanna to suburban Illinois, she's sucked into an all-consuming high-school rivalry with The Plastics. Bring your favorite teenager here, and she'll say you can sit with her.
In their mind, all anyone older than them ever does is tell them what to do. Give them a device they can boss around in turn. (Maybe they'll use it for something educational?)
If they're jetting off to study abroad next semester, then they're probably thinking about packing way more than what classes they're going to take. Send them off in style with this sherbet-sunset suitcase.
We're living in a beauty-obsessed time, and Milk is one of the most hypebeast-y brands for teens. (You can't go wrong with this brand or this one, either.)
If they're already advanced in the makeup scene — like, budding-YouTuber level — give them a set of the tools they crave. (Or stock them up on these ones.)
Even if extensive grooming isn't their thing, selfies most likely are. Upgrade their self-portraits with this smartphone ring-light attachment.
Whether they're living the dorm life or just never want to leave their room, a mini-fridge is a perennial teen wishlist item.
Cool moms know not to pry — and how to give their kids space to figure things out on their own. Even if your teen rolls their eyes at this guided journal, they'll secretly find some solace in it.
This is paid content produced for an advertiser by New York Stories. The editorial staff of The Cut did not play a role in its creation.