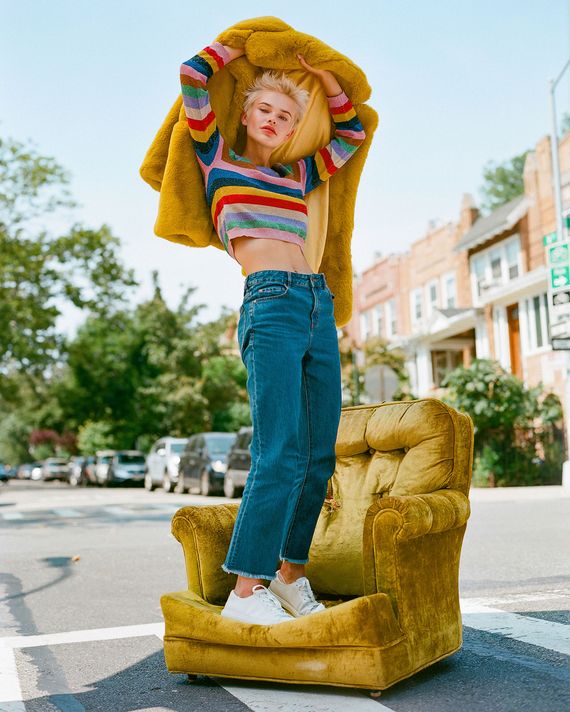 There are two kinds of people on the first snowfall of the year: Those who bask in the cinematic beauty of a gentle blanket of snowflakes, and those who turn into an angry winter gremlin (technically called a Grinch). If you fall into the latter category, there are some things you can do to lift your mood. One of them is to dress like a ray of sunshine.
We're still seeing a lot of colorful faux furs, which we've loved since J.Crew showed a fabulous bubblegum pink one in 2016. They're warm, and feel both trendy and sophisticated at the time. But that's not the only way you can get yourself into the cold-weather spirit — try a rainbow sweater. It's unexpected but surprisingly wearable (especially if you get a cozy one). Finish off the look with something basic, like jeans and white sneakers.
Shop the Story
Available in sizes 12–18.
Available in sizes 24–33.
Available in sizes 14–24.
If you buy something through our links, New York may earn an affiliate commission.