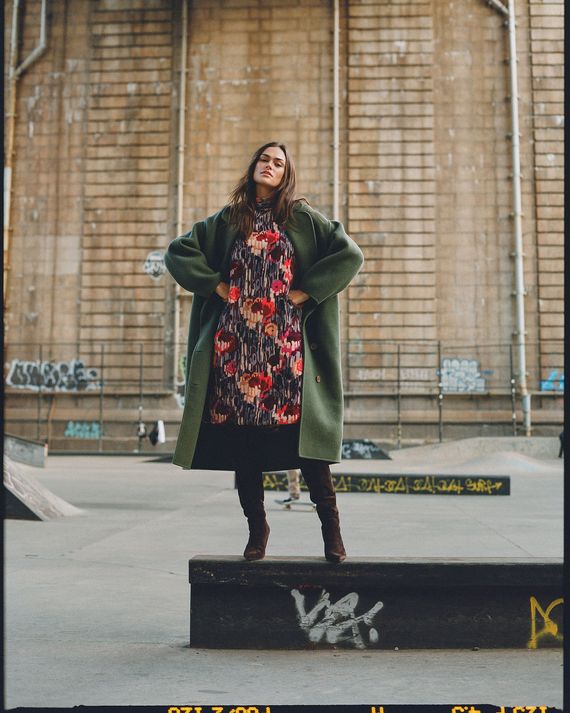 Depending on where you work, who your friends are, and how closely your life resembles Love Actually, holiday parties can either be nice and boring or an all-out hornfest that belies a year of repressed feelings. But even polite parties deserve a good outfit, and you don't have to freeze to achieve it. Instead, try a warm velvet dress with equally toasty over-the-knee boots.
The rich, pattered material of the dress elevates it, making it appropriate for a nice dinner or a night out. The style is reminiscent of the prairie dresses that took over Fashion Week, but more modern and wintry. The coat, boots, and oversize coat tone it down a bit for the office. If you have 15 minutes to get ready before heading out to your event of choice, add on the lucite earrings. They will not only serve as a fun accessory, but a great conversation starter when a friend of a friend tells you, Oh my God, where did you get those earrings?
Shop the Story
Available in sizes 36–40.
Available in sizes 14W–24W.
Available in sizes XXS–M.
If you buy something through our links, New York may earn an affiliate commission.