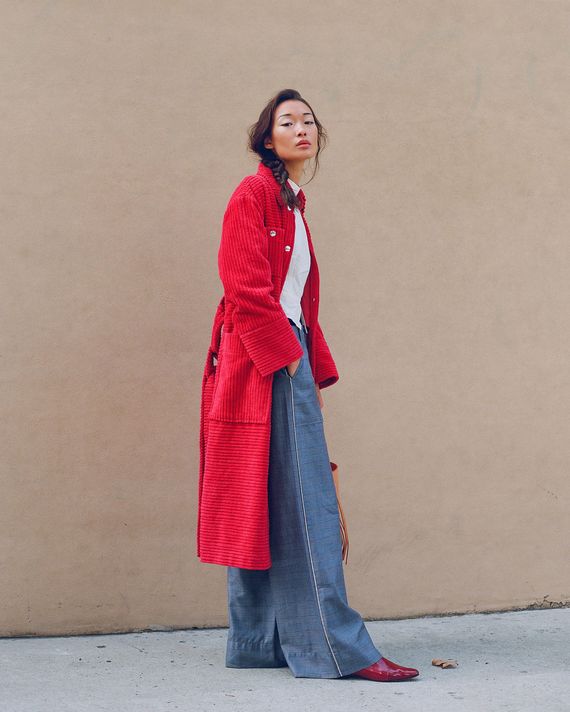 Corduroy is back. Yes, the textured fabric most associated with '90s J.Crew catalogues — the ones from before Jenna Lyons stepped in and made us all crave fancy pajamas — has resurfaced after several years of dormancy.
It's easy enough to find professorial brown corduroy out there, but we like it in bright red, paired with even more red. Take this coat in particular. It's slouchy and unstructured, almost like a bathrobe, but in an eye-catching color and a surprising fabric. Worn with wide-leg trousers and a white blouse, it feels relaxed without being sloppy. It could even be work-appropriate depending on the office in question.
The hidden gems (no pun intended) are the rhinestones running down the seam of the pants. This barely noticeable feminine touch adds a bit of sparkle without detracting from the effortless vibe. The red boots aren't a bad idea either, to start your own head-to-toe red journey.
Shop the Story
Available in sizes 14-28.
Available in sizes 14-28.
Available in sizes XL-XXL.
Available in sizes XS-XL.
If you buy something through our links, New York may earn an affiliate commission.