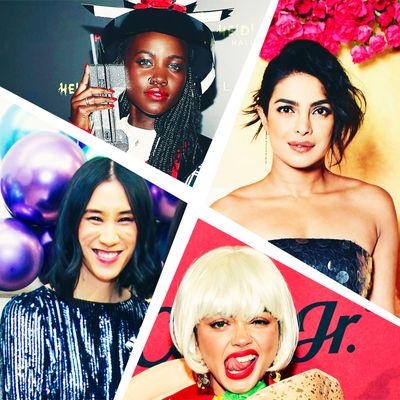 Thanks to many rowdy bashes this week — Halloween-related or otherwise — looks from the party circuit were killer. Lupita Nyong'o dressed as a picture-perfect version of Dionne from the '90s film Clueless and Sarah Hyland showed us how much she loves Taco Bell. On the non-costume side, Priyanka Chopra wore an elegant silver gown to a rooftop party in New York, and Eva Chen wore a sequined number with shimmering heels to match to a party at Saks Fifth Avenue celebrating the launch of her children's book. Who wore the best look? Scroll to see everyone below.
Best Tutu: Chanel West Coast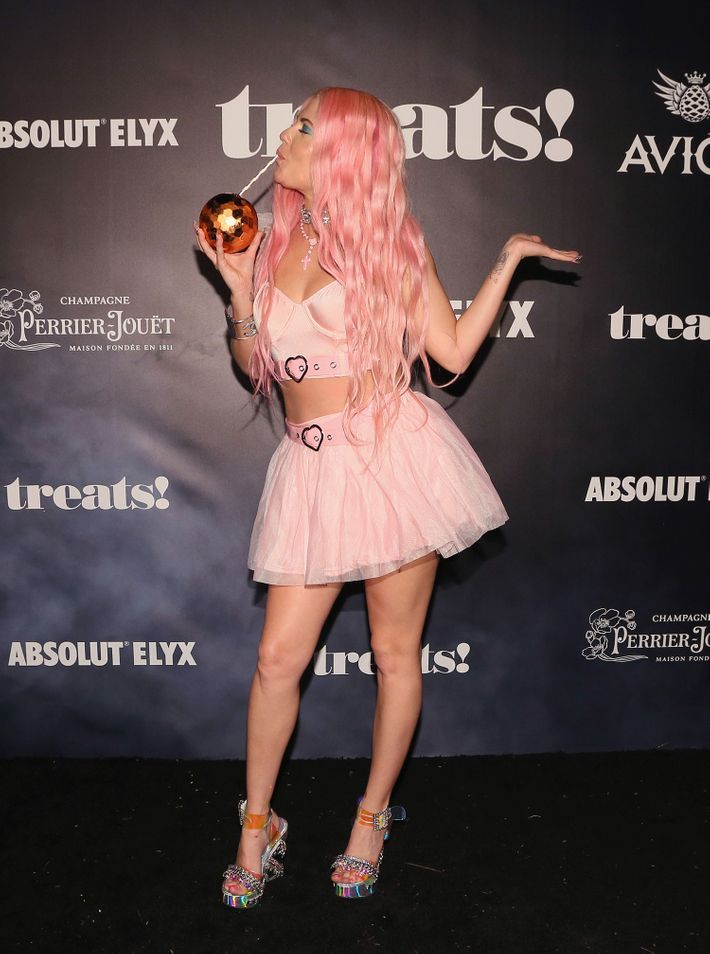 At the 8th annual Trick or treats! Halloween Party at the Private Residence of Jonas Tahlin, CEO of Abslout Elyx, in Los Angeles.
Best Harajuku-Inspired Look: Alice Longyu Gao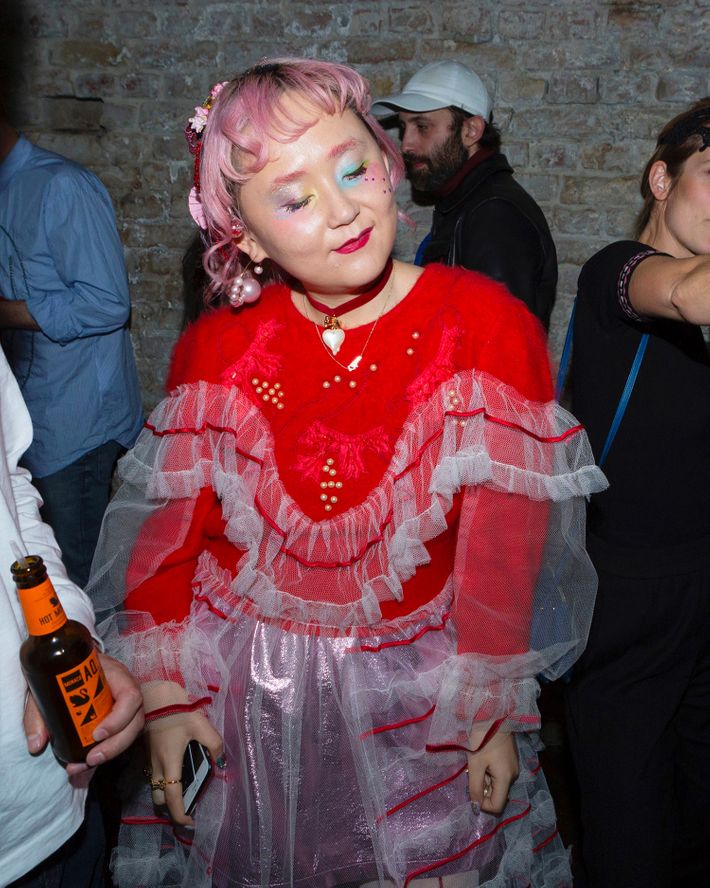 At Moose Knuckles's Night of Cheese event at the Silent Green Kulturqartier in Berlin, Germany.
Best Oversize Sequins: Priyanka Chopra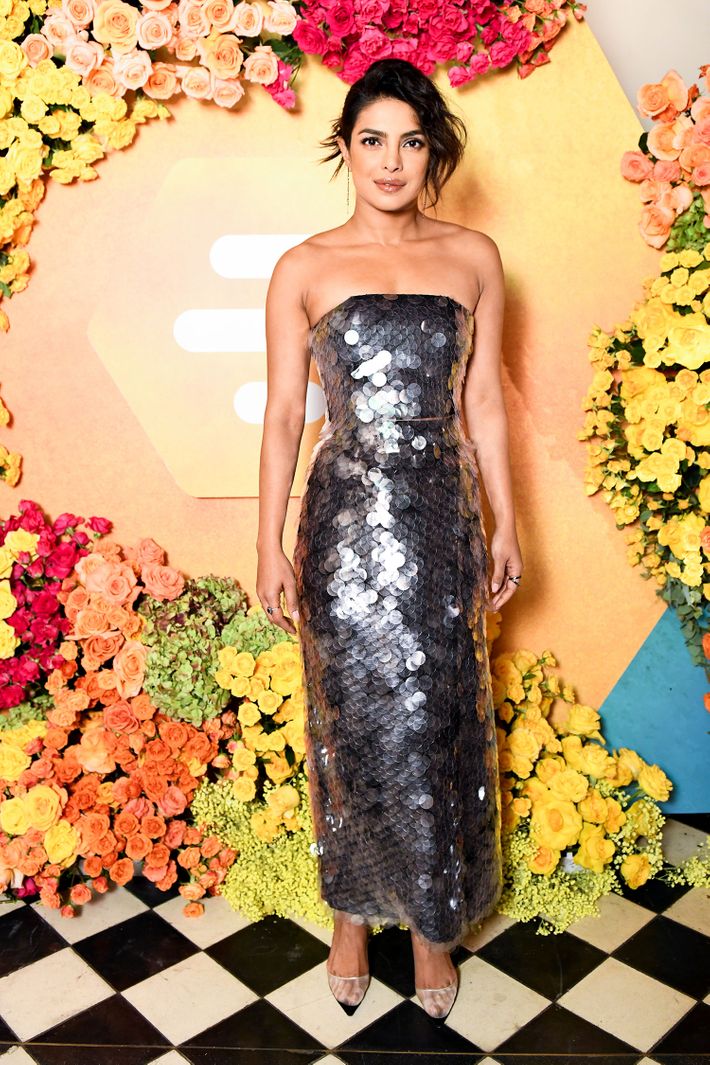 At a dinner party on the Gramercy Hotel Rooftop in New York, celebrating Bumble's upcoming launch in India.
Best Matching Set: Kelly Rowland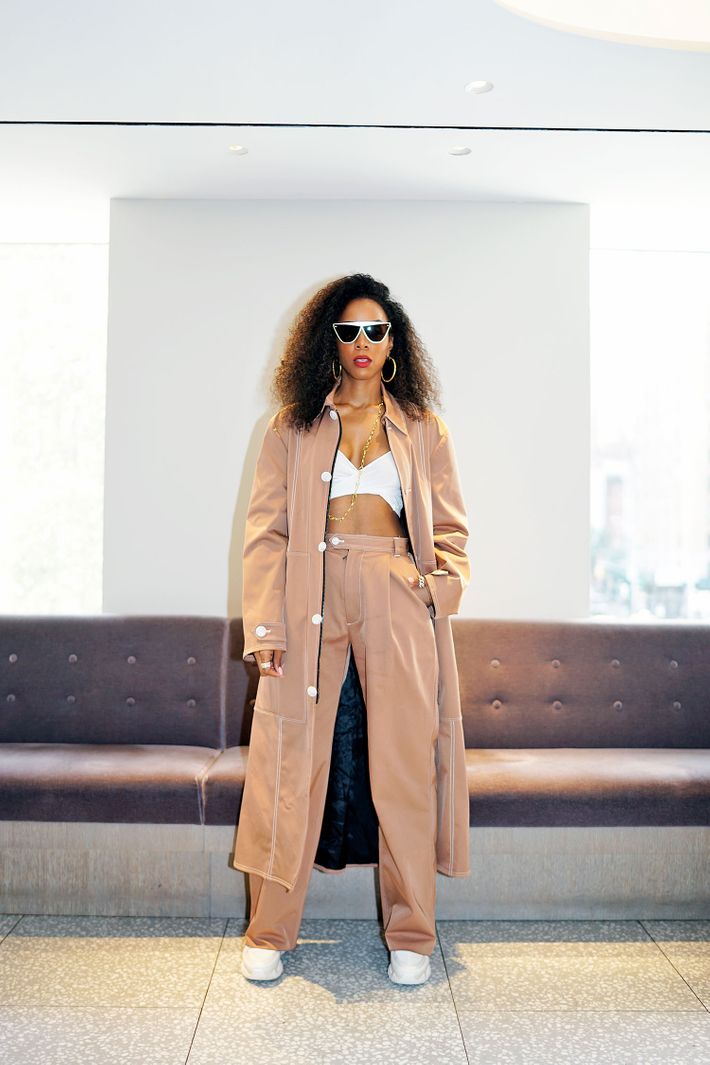 At the launch party for Smoke x Mirrors + Kelly Rowland at Barney's in New York.
Best Forest Green Chiffon: Abeer Al Otaiba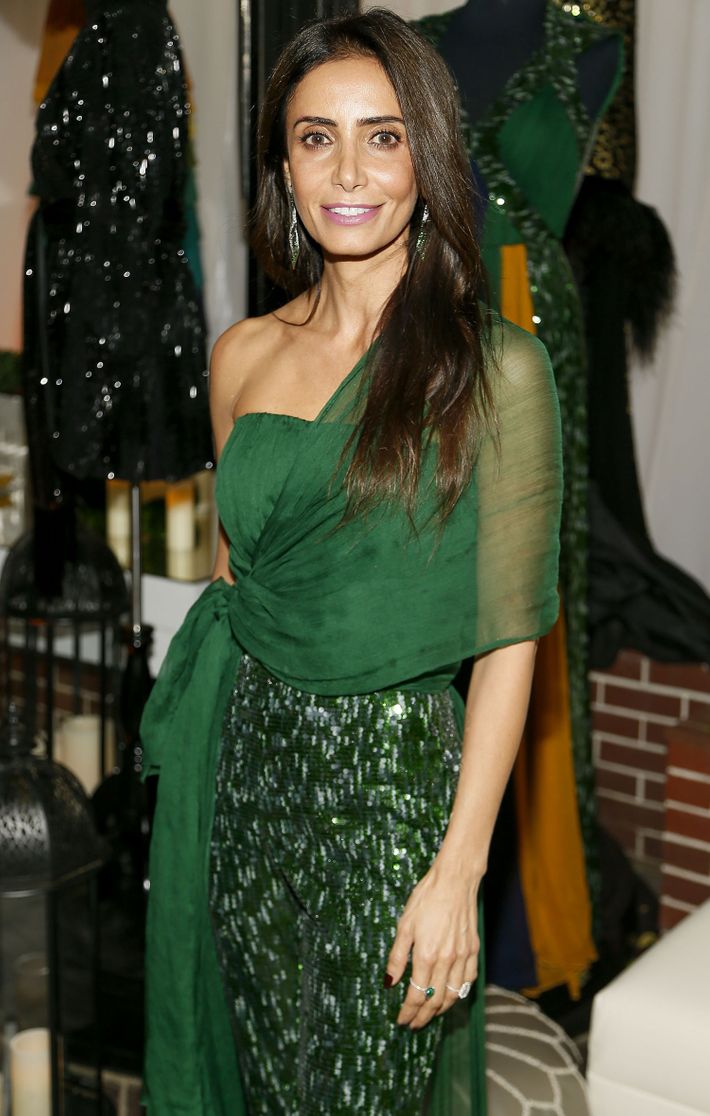 At the SemSem pop-up shop launch in Washington, D.C.
Best Clueless homage: Lupita Nyong'o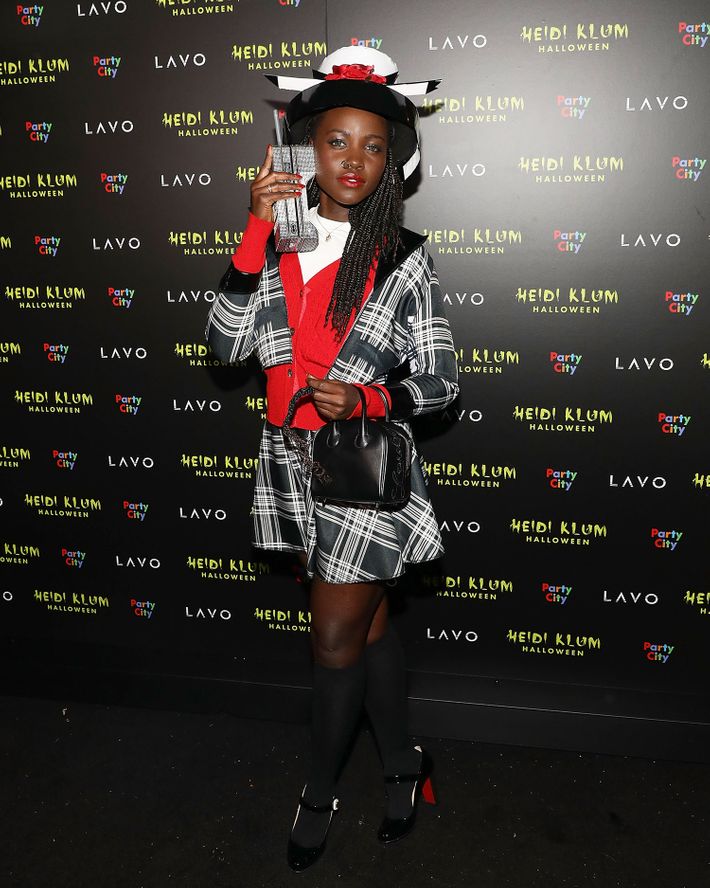 At Heidi Klum's 19th Annual Halloween Party in New York.
Best Tie-Dye: Karla Martinez de Salas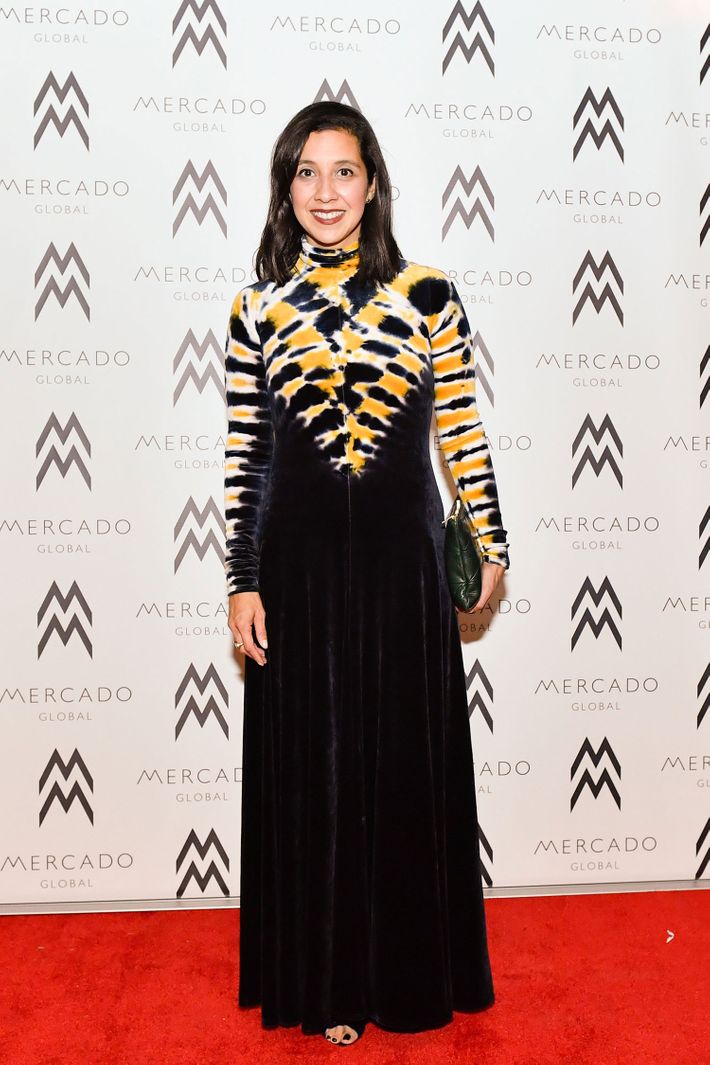 At the Sixth annual Fashion Forward Celebration in New York.
Best Stiletto: Mackenzie Foy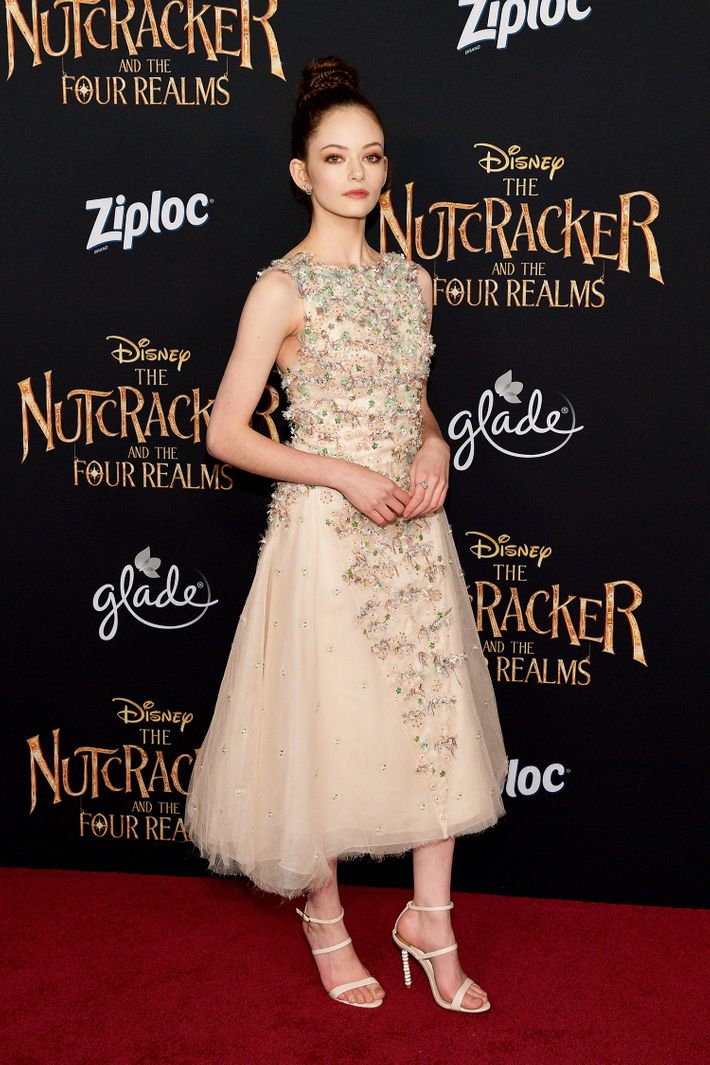 At the world premiere and after party for Disney's The Nutcracker and the Four Realms in Los Angeles.
Best Suit: Olivia Cipolla; Best Head Jewelry: Ebony Williams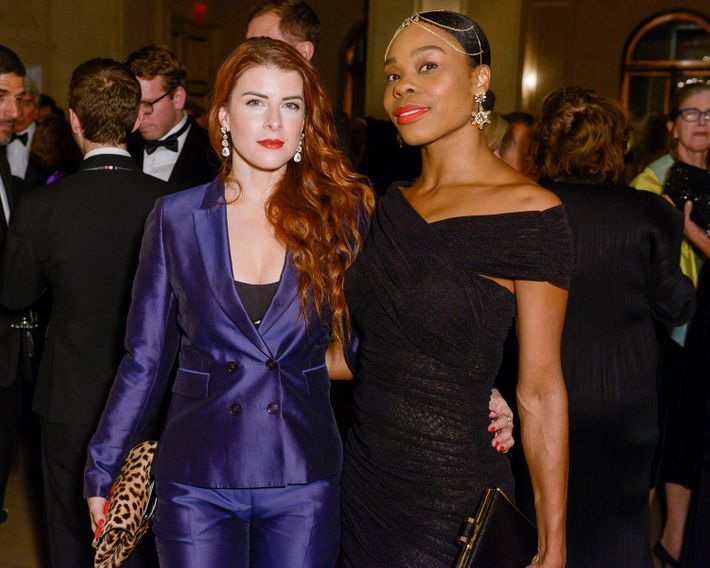 At the Arts Arena Benefit Gala in New York.
Spiciest Costume: Sarah Hyland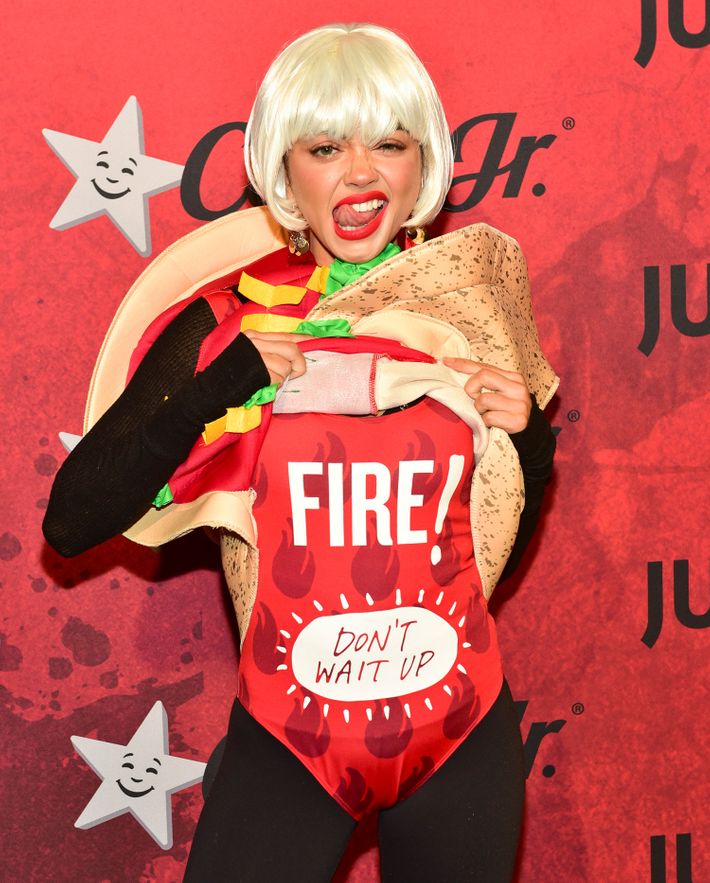 At Just Jared's Seventh Annual Halloween Party in Los Angeles.
Glitziest Fringed Heels: Eva Chen; Best Mini Bag: Tanya Taylor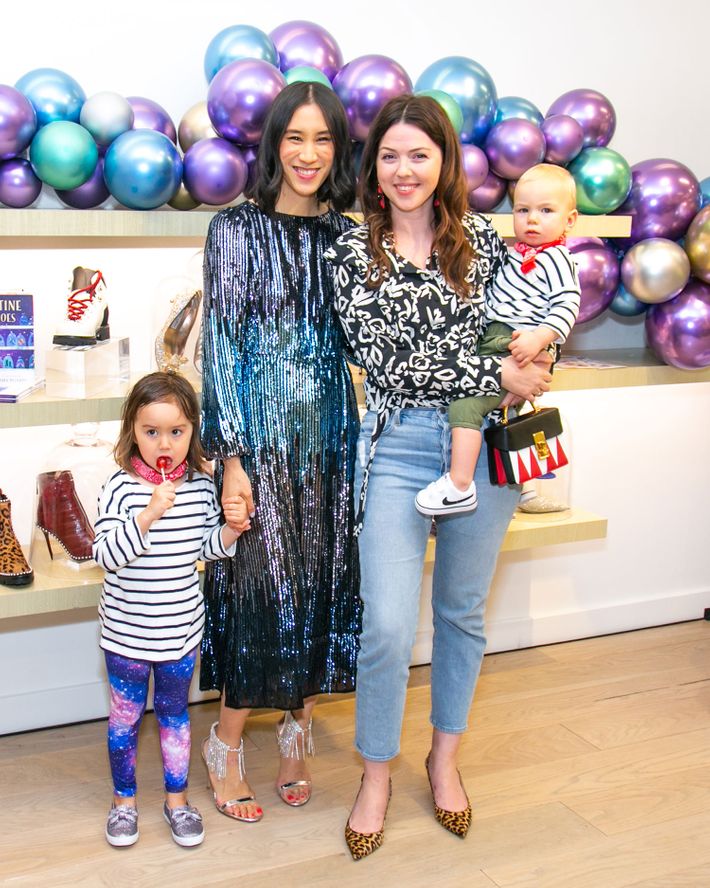 At the launch of Chen's children's book, Juno Valentine and The Magical Shoes, at Saks Fifth Avenue in New York. Honorable mention: Ren Bannister for best candy accessory.
Best Purple Lipstick: Rebecca Robertson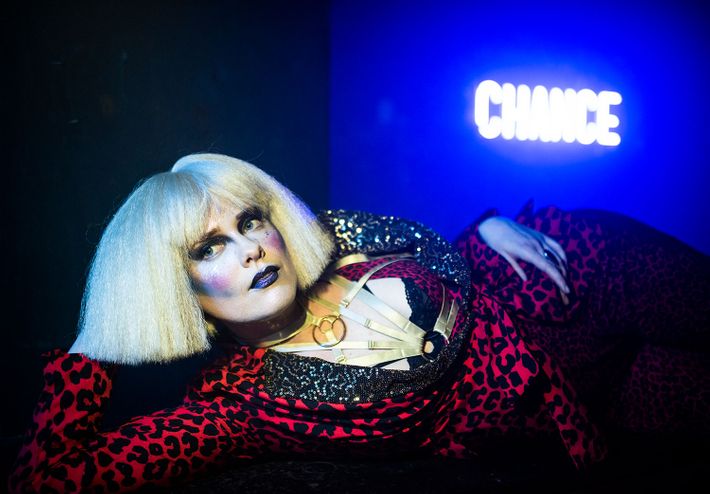 At the The McKittrick Masquerade: Inferno Halloween Party in New York.