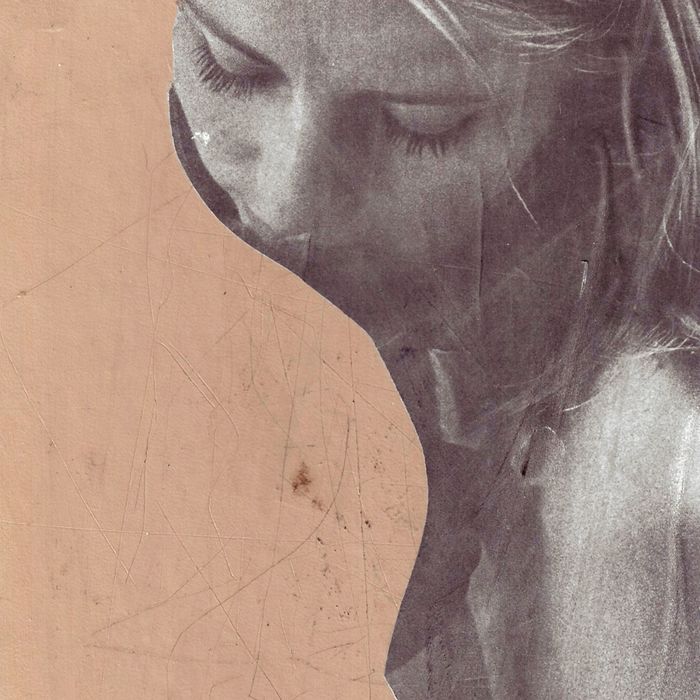 Photo-Illustration: James Gallagher
This week, a 28-year-old recovering from a breakup at her sister's house in Vermont: 28, assistant, straight, single, East Village.
DAY ONE
9 a.m. I wake up late in Vermont, where I'm staying at my sister's place for the week. She has an old farmhouse straight out of a magazine.
9:30 a.m. Basically, I came here because I've been drinking and partying too much. A few days ago, I hopped on a train from New York and just left town. I didn't even come up with an excuse for work (I'm an assistant at a television network). I just emailed my boss that I was going to Vermont and I'd see him after Thanksgiving.
10 a.m. Breakfast with my sister and her husband. She is beautiful and beautifully pregnant. They'll make great parents; they're really good people. My parents are really good people too, and they live not too far away, also in Vermont. I've been in New York since college at NYU and I'm 28, so I've lived there about ten years now.
1 p.m. I take a long nap, which is crazy considering I slept 12 hours last night. My body needs the rest, I guess. It's been about three months of really intense drugging and drinking. Alcohol and coke and some sleeping pills. I'm really careful about not mixing too much though — I don't have a death wish. But I do have a broken heart and if I don't go out with my friends, I'll pretty much just obsessively text the guy I'm trying to get over. It's better to go out and distract myself.
4 p.m. Slept three hours. My sister and her husband are great about leaving me alone, though. They never judge.
5:30 p.m. My sister made an amazing vegetable and bean soup. I'm pretty quiet at dinner. Just don't have the energy to talk. I've told them that I'm just burnt out and they know I'm still recovering from a breakup.
7:30 p.m. Starting to wind down for the night.
DAY TWO
7 a.m. So here's what happened that made me want to leave New York: I have one friend, I'll call her Lauren, and Lauren loves to party. For the last few weeks we've been going out a lot. She gets invited to the best events because she works in movie PR.  She's a bad influence but not necessarily a bad person.
It's a pretty basic story — we go to events, get free drinks, call her coke dealer, get coke, do coke, get more drinks, dance more, dance harder, find other party-minded people, go to their house and do more coke, maybe fuck someone or make-out with someone else, and suddenly it's 6 a.m. I go home, shower, do a little coke and drink coffee to wake up and then what do you know, I'm at work, feeling like fucking hell, hating all my decisions, and trying to survive the day. That routine goes on about every other night of the week. On the off nights, I get a massage on my way home from work and go to sleep around 8 p.m. I'll wake up refreshed and ready to have another Lauren night. It was all just getting to be way too much.
The final straw was that last week I had to use Plan B. I came home all fucked up at 6 in the morning, and I had had unprotected sex — one of the first and only times I've ever did that. The guy was some budding musician-rapper. I took the pill and dealt with it, but I was still disgusted with myself.
12 p.m. I masturbate under the covers in Vermont. It's cozy. I close my eyes and think about my ex-boyfriend going down on me then fucking me. He was so good at touching me. I melted every single time he put his hands on my body. Even just his arms around me, I'd feel insane, electric tingles head to toe.
2 p.m. I find my phone in my suitcase. Surprisingly, no one is really looking for me.  I want to text my ex-boyfriend. I always, always, always want to text him. The main reason we broke up is that he's really close to his family and they don't like me — they don't approve of my race and my faith. I wish he'd been able to tell them to accept me, but he didn't. He's weak. We were together two tumultuous years, and a few months ago I found the strength to cut it off for good.
8 p.m. Another early bedtime.
DAY THREE
8 a.m. My sister's husband has a work party tonight and we all plan on going. Today's going to be my day to get back on track a little bit, so I decide to go on a run. I hate running and exercise in general, but I'm trying to be "normal" today.
9 a.m. It felt great. Why don't I do these "taking care of yourself" things more often?
10:30 a.m. I go with my sister to a doctor's appointment and hear the heartbeat. I start to cry. It's a beautiful thing and I'm crying happy tears for her, for our family, but I'm also crying sad tears for me and the state of my life. By the end, I'm just crying.
12:30 p.m. I send a picture of my sister's ultrasound to my ex-boyfriend. He writes back right away about how amazing it is. I think he feels guilty about his family — he always writes me back but never tries to see me. And even though he's friendly and warm, he isn't initiating any of our contact. He's not fighting to get me back at all.
2 p.m. Time for my afternoon nap. This time I turn on porn on my computer to finger myself to. I tend to like the rougher stuff. The porno I land on is a woman getting her pussy and ass eaten out, by another woman, while she's tied up.
6 p.m. I'm showering post nap. It's a long shower. Maybe an hour. I need to wash a lot of toxicity off my body.
7 p.m. My sister lets me borrow one of her pre-pregnancy outfits. We head into the car to go to her husband's event (he's a restaurant owner). On the way there, my sister tells me that I should continue my clean-living week. She's not being pushy, but I know she's hinting that I shouldn't get drunk at this party.
8:30 p.m. It's a pretty mellow scene but of course I know how to spot the one bad seed. Surprise, surprise, it's one of the bartenders. He has a twinkle in his eye and we are flirting. I try to nurse one glass of red wine, sipping very slowly. I ask the bartender, "Is this as fun as it gets out here?" And boom, we're off: He has the tiniest amount of cocaine and slips it to me with a cocktail napkin.
8:45 p.m. I finish his coke, which was not much, and just when I leave the bathroom, I make eye contact with my sister. I don't think she knows anything but I just feel like shit. I don't want to do more coke. Now I just want to go home and cry.
9:30 p.m. We drive home quietly in the car, the three of us. A little small talk. I don't think they know I did drugs there but I think they probably saw me acting shady. I feel ashamed but instead of doing anything, I just go upstairs to sleep. Of course I can't sleep because I've done blow, so I take half a Xanax and watch a Netflix show on my computer.
1 a.m. Still can't sleep.
3 a.m. Go downstairs because I'm starving.
5 a.m. Finally fall asleep.
DAY FOUR
11:30 a.m. I'm awake and don't feel too terrible. I decide today is the day I tell my sister how crazy the last few months have been. Something inside tells me it's a good day to talk it out.
12:30 p.m. We are eating lunch at her house. It's like she knows it's time to talk too. She pulls up a seat at the table. The line I want to open with is about how breaking up with my ex really killed me and I haven't been able to feel like myself since. After two words, literally, I start to sob. I can't get the sentence out. My sister holds me close. She rubs my back. She is so nice. She holds me and rocks me while I cry for what seems like ten minutes.
When I stop crying, I start telling her about all the drinking and the cocaine, and Lauren, and the promiscuity and my constant hurting heart.  She listens and is kind and gentle with me.
1:30 p.m. The first thing she suggests to me is that I get an STD test and maybe some self-care things like acupuncture and yoga and obviously therapy. These are all obvious but coming from my big sister, and the way she handles it, with love and grace, and not shame or disgust, it all feels so much more "okay." We make appointments for all of that for when I get back to New York after Thanksgiving. For now, she thinks I should continue to rest and talk and re-center. I feel safe and even strong.
5:30 p.m. We go to my parents' for dinner. I have a brother with three kids so my parents are pretty much full-time grandparents to them. I'm thankful for these kids and that they keep my parents young and youthful. We come from a close family but also a relatively "reserved" family, so I don't plan on airing all my dirty laundry to everyone. Still, they realize I've been through a tough breakup. They know I'm "burning the candle on both ends," as they say.
10:30 p.m. I text my ex boyfriend about dinner with the family, and some pictures of my nieces and nephews. He writes back immediately with hearts and sweet comments. I do love that he always writes back, which means he's not out or with another woman. He is always just home, it seems?
DAY FIVE
10:30 a.m. I have the weekend to myself since my sister and husband are visiting his family in another state. I decide to have lunch where that shady bartender told me he works. They have an amazing veggie burger, supposedly.
1 p.m. There is a wait for the restaurant, but I wait. I wave to the bartender from the doorway. Maybe he's actually a nice guy? Nah, nice guys don't carry baggies of coke.
1:30 p.m. I get a seat at the bar. Without even asking what I want, the bartender delivers me his special bloody mary. Ah shit here we go. It goes down really nice … it's a fucking delicious bloody. I order the veggie burger and take out my book. Another bloody arrives.
2:30 p.m. I'm drunk and my veggie burger was great. The bartender is off at 3. I tell him to text me when he's done and that I'm going to go shopping on the street there. We all know where this is going….
2:45 p.m. I look at my phone as I leave the restaurant. A text from my ex: He wants to know if I want to take a warm trip together this weekend … he just found some deal to Turks. This is a total surprise! It throws me off. I walk back to my sister's thinking about my options and totally forgetting about the bartender.
5 p.m. I'm on my second gin-and-tonic at my sister's. Texting with my ex about the trip we're going to take. Fully drunk and in love.
6 p.m. This trip is booked and paid for. I can't believe it. I lie down to take a little nap …
DAY SIX
7 a.m. I wake up and force myself to take a jog. I look at my texts and flight confirmations … it all really happened. But what does this mean?!
2 p.m. I watch TV all day. It's a quiet house and I kind of feel like I have a boyfriend again and that everything is going to be okay. Then I start wondering something …
3 p.m. I decide I want to know, and send the text: "Do your parents know we're going away together?"
3:01 p.m. Within seconds, he writes back, "No!!!!" What an insensitive bastard. I tell him to cancel the trip (we have 24 hours). Just cancel it. I shut off my phone and go to sleep until my sister and husband come home at 8 p.m.
8 p.m. I hate that they're coming home to me sad and moody again. I'm very quiet all night and read my book in bed until I fall asleep.
DAY SEVEN
9 a.m. I'm sad today.
11:30 a.m. My sister wants to go to that restaurant for the veggie burgers, but I convince her to get Thai food instead.
2:30 p.m. It's naptime.
4:40 p.m. My parents are coming over for dinner so we are getting the house together and I'm actually showering. I cry in the shower.
6:30 p.m. At dinner I tell my family everything. Everything. Not just the pain I'm in over my ex, but all the drinking and all the drugs. I purge it all. So many tears. I can't even breathe. They listen and give me so much love and support. We talk all night. We talk until midnight. We even manage to laugh a little. I learned things about my parents and their own stories and heartbreaks that I never knew before. I feel so much better. I know tonight is a major first step toward a healthier life. It's a night I'll never forget after so many nights I've tried to not remember.
Want to submit a sex diary? Email sexdiaries@nymag.com and tell us a little about yourself.