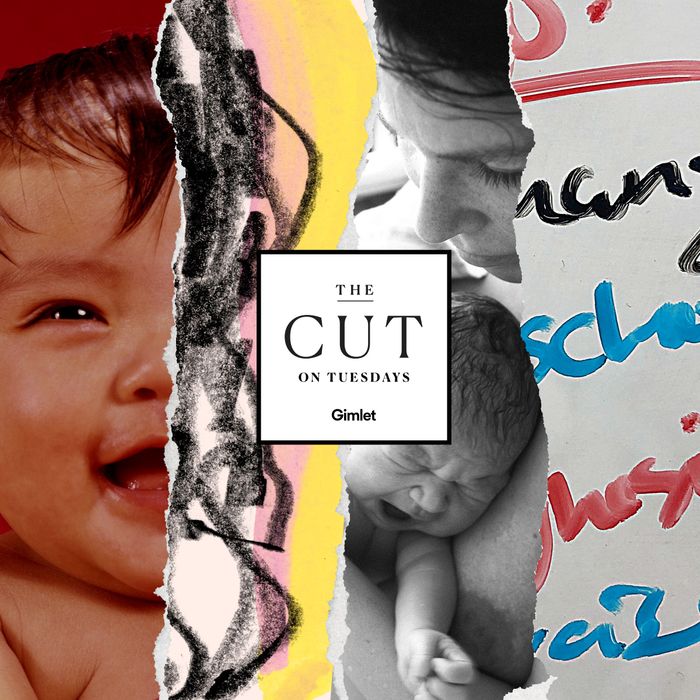 Photo: Photo Illustration by Stevie Remsberg/Photo Getty, Lauren Tamaki
This week we've got two meaty conversations about motherhood. The first is a How I Got This Baby story, from a woman who split up with her husband when she was six months pregnant with their second child — listen now, and check out the written version of her story when the column runs later this week.
In the second interview, we kick off a special How I Get It Done spinoff series. For the next three weeks, The Cut on Tuesdays is coming out on Thursdays, too: Stella Bugbee will be interviewing powerful women about how they get it all done. Today, we've got Anna Sale, host of the beloved podcast Death, Sex, and Money.
A couple years back, Anna caught our attention with her unusual approach to maternity leave. She treated it "like something important, something to be respected and acknowledged openly, rather than to be spoken of in hushed tones or treated as an inconvenience or indulgence," as Meaghan O'Connell wrote at the time. Now Anna is pregnant with her second child, and she talked to Stella about what she's learned. Like this tip for women pumping breast milk at work:
For some reason, it took me a while to realize that you could put all of your pump parts in the fridge at work and keep them there instead of washing them by hand every single time. Breast milk is milk — so if you keep it in the fridge, it's not gonna spoil. I was so paranoid about, like, not creating germy breast milk. Just keeping your pump parts in the refrigerator during the work day cuts down on all of the washing you have to do.
And she shares the career advice she recently gave a student journalist:
If you are an ambitious, competent person, really pay attention to the work that you're doing. Like, really pay attention to the particular kind of work that feeds you, and have that be your guide as you make career choices. It took me a while to realize — I thought I had to be a certain kind of reporter to be serious, or be taken seriously. Death, sex, and money are the things that I've always cared the most about. But it took me a while to respect them as important enough, as a journalist.
Click above to listen, and subscribe wherever you get your podcasts.