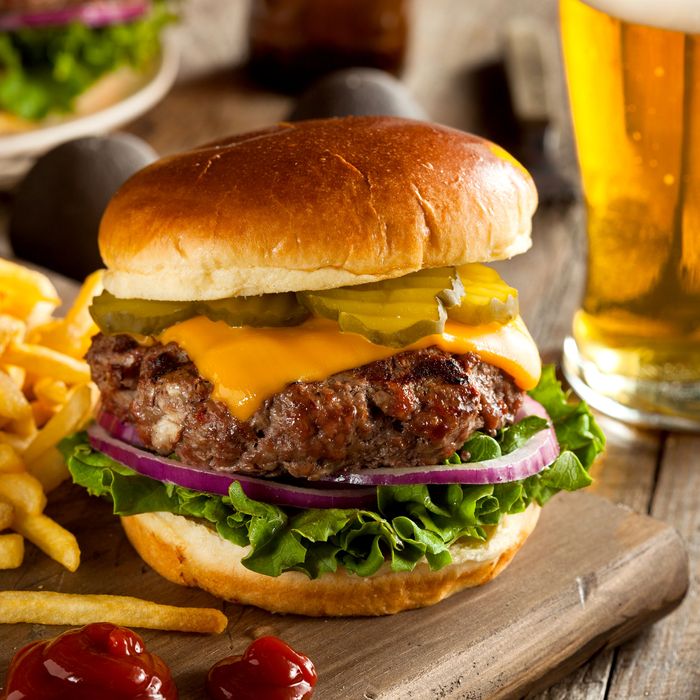 Photo: bhofack2/Getty Images/iStockphoto
Two weeks ago, Thrillist published a story in which a journalist opined that he had "killed" a Portland burger joint by crowning their cheeseburger the best in the country. The sympathetic feature quickly went viral, igniting a national conversation about what responsibilities critics must consider in their writing. Today, though, the Willamette Week revealed that the applauded article wasn't telling the full story.
In his reflective piece about his glowing review of Bar Stanich, journalist Kevin Alexander grapples with the possibility that his decision to name it No. 1 had overwhelmed the business, which closed last January for a two-week "deep cleaning" — and then never reopened.
Except the Willamette Week pointed out a glaring hole in the viral story: In 2014, Steve Stanich, who had been a manager at the burger spot for nearly 20 years, was arrested for choking his then-wife in front of their teenage son. (Alexander had obliquely referenced some "personal problems, the type of serious things that can happen with any family, and would've happened regardless of how crowded Stanich's was.")
Following his 2014 arrest, Stanich was required to undergo treatment for his drinking and was barred from entering establishments that primarily serve alcohol. In 2016, he and his wife, who was terminally ill with breast cancer, divorced. Stanich, however, violated the terms of his settlement, which led to a contempt-of-court charge. This ended just six months before Alexander crowned Stanich's burger the best in the country.
In other words, the restaurant owner was already struggling when his business gained national recognition. In a statement to the Week, though, Stanich denied that his legal troubles at all led to the restaurant's closing; he reasserted that his staff simply "did not handle the pressure" of increased business. Alexander maintains that he did not know of the nature of Stanich's legal problems, and claims they weren't related to the "personal problems" he referenced.
To conclude the report, the Week revealed one more new piece of information: that Stanich's is expected to reopen in December.
"A lot of people don't believe we're going to open up," Stanich told the publication. "I don't really care what anyone else believes. I know what I'm going to do."