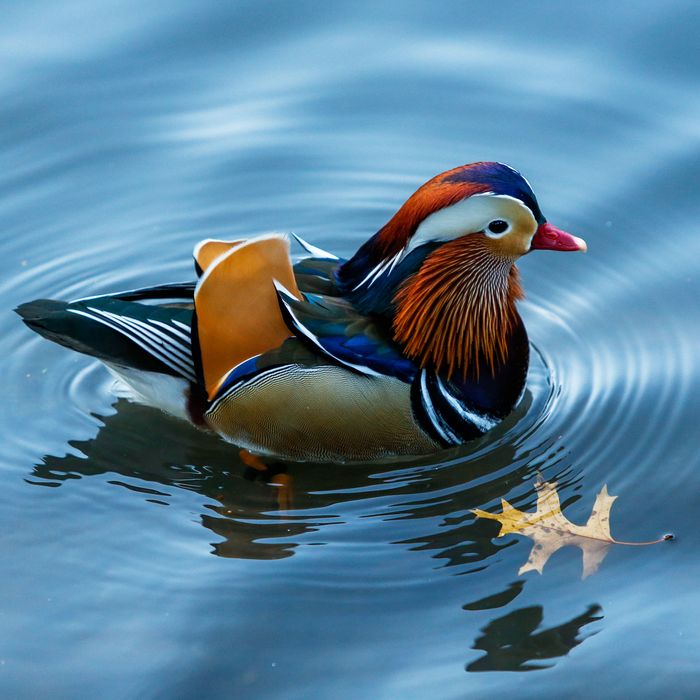 Photo: Eduardo Munoz Alvarez/Getty Images
Ever since the mysterious Mandarin duck showed up in Central Park in October, he's been subject to constant scrutiny. He's been admired (by everyone), sexualized (by me), and criticized (by his petty and impetuous haters). But with all this attention, one has to wonder: How is the Hot Duck dealing with the trials and tribulations of sudden fame? Does he have a good support system in place? Is he okay with the unyielding attention of the paparazzi? Or does he just want a quiet life in some country town, raising a few ducklings, eating stale bread scraps, and growing old with a beloved duck wife who sees him for who really is?
We may finally be closer to an answer. Manhattan Bird Alert, the premiere source for birding news in New York City, posted the first video in which the Hot Duck has given a statement to the press. He's seen swimming in a delicate snowfall, giving the occasional high-pitched chirp.
Well said, Hot Duck. Well said.