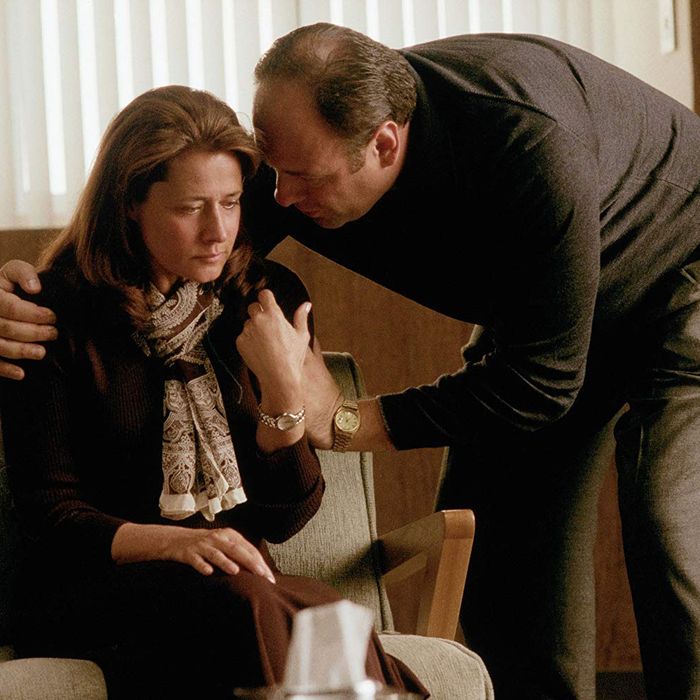 Dr. Jennifer Melfi and Tony Soprano.
Photo: HBO
I'm no therapist, but I'm pretty sure one of the basic rules of the practice is to not ask your emotionally vulnerable patients who used to be in the mob for help in carrying out a hit.
Diane Slyvia of New Jersey, however, is accused of doing just that. After she learned that one of her patients had a past life in organized crime, she allegedly asked if he could use his former connections to kill someone for her. Per the New York Times, Slyvia was arrested last Friday and charged with one count of solicitation to commit a crime of violence on Monday.
According to the court filing, the 58-year-old wanted to target a Massachusetts man who had stolen money from her. Her patient tipped off the FBI, who sent an undercover agent pretending to be a gangster to meet with Slyvia. The patient also canceled his future therapy sessions. When Slyvia met with the FBI agent, she ended up walking back her initial request for a murder, saying she just wanted the man severely beaten. "I really just want his face punched in, I swear to God. And his arm broken, that's what I want," she told the agent. "It's just gonna make me feel better." She also paid the agent a total of $5,000.
If Slyvia's convicted, she faces up to five years in prison and a $250,000 fine. Ey!