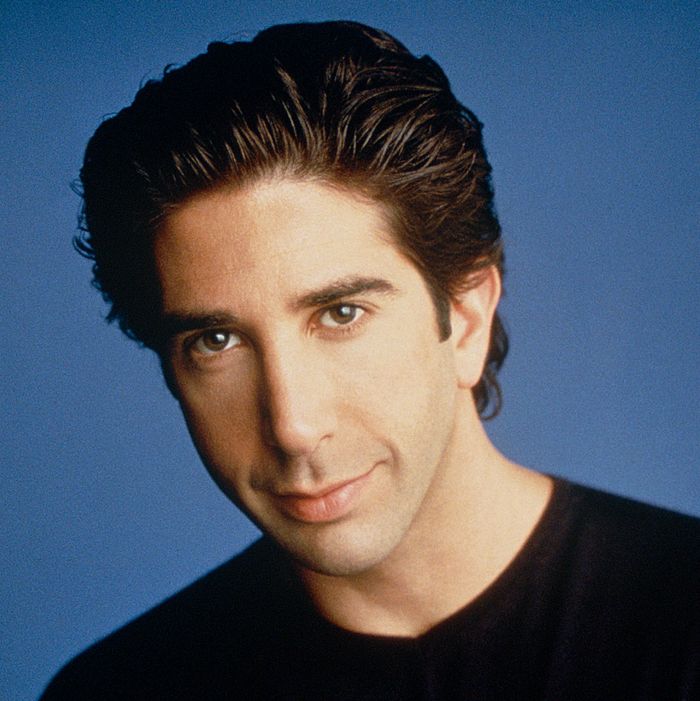 The real David Schwimmer.
Photo: NBC via Getty Images
On September 20, a man stole what appears to be a case of beer cans from a restaurant in Blackpool, England. Yesterday, the local police department shared a surveillance photo of the incident, prompting the world to come together in the face of petty crime and say: "Damn, that guy looks like Ross from Friends."
See for yourself:
After numerous people got their Friends jokes off in the comments, the Blackpool Police Department confirmed that it wasn't actually David Schwimmer — who stopped playing Ross on Friends in 2004, but will be Ross from Friends for the rest of his life. (It doesn't appear to be recording artist Ross From Friends either.)
Schwimmer (Ross from Friends) publicly replied to the story with a video of his own:
In conclusion, Ross from Friends.
Update, 11/13: Police arrested the suspect, who looks like Ross from Friends, on Monday night. "Following the appeal we posted looking for a man who resembles a well-known actor from the popular sitcom Friends; we now have an update," the Blackpool police department said in a statement. "Thanks to our colleagues in the Metropolitan police, a 36-year-old man was arrested in Southall last night on suspicion of theft."
In times like this, we can all agree: Ross from Friends.